A journey through the Mediterranean with NCalma Homes.
A style that has become synonymous with a perfect holiday. Enjoy with NCalma Homes a trip through the Mediterranean with your house designed in the pure Ibizan style.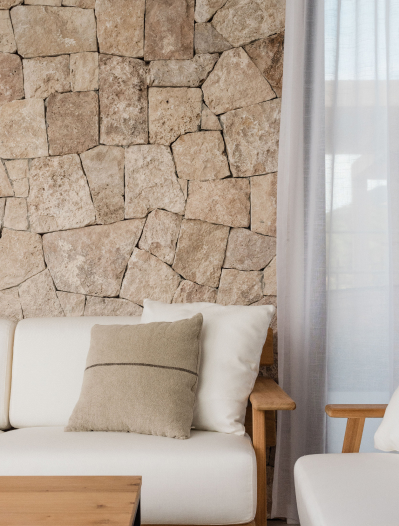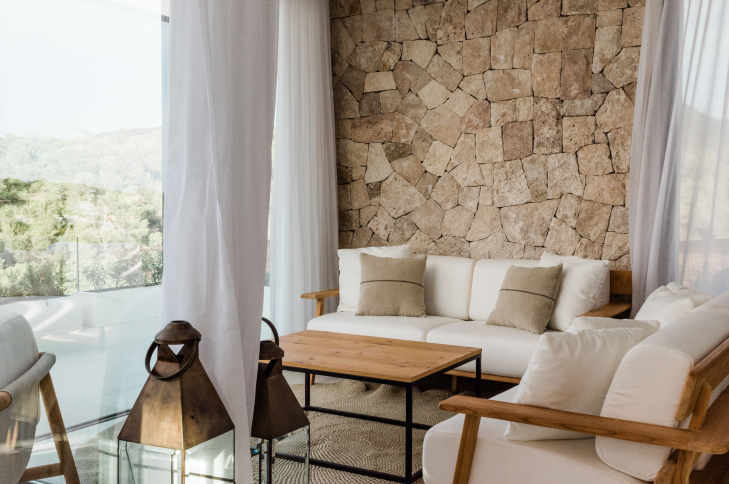 The Ibizan style, a commitment to everything to white and a link to the sea and nature, which will make you fall in love as much or more than the island that gives it its name. NCalma Homes aims to make feel with its designs the calm and freshness that transmits the Mediterranean in its pure state through its Ibizan interior design.

A perfect decorative style for those who seek warmth without hardly complicating. Simple houses, inspired by the lifestyle of the island of Ibiza, looking to create cozy interiors. Composed of white and raw tones, colors that transmit relaxation, always looking to create spaces full of light and harmony. The Ibizan style houses are formed in a simple, functional way and totally open to the outside.

The design that was born on the island of Ibiza, and whose origin comes from the "payesas" houses, has its inspiration in nature. Natural materials are used that connect with the sea and sand and provide the feeling of having the Mediterranean at your feet. The white, the textures and the minimalism are the main "must" of the Ibizan decoration. Ibizan houses also stand out for using natural fibers and wood, in addition to cotton, linen or jute. The broken white so characteristic of this style seeks that effect of naturalness and simplicity that is also reflected in the textures of the walls and floors. The imperfection of the broken white is combined with colors connected with nature and the sea as the blue or earth colors, providing a Mediterranean air.
The Ibizan style is undoubtedly one of the most coveted decorative styles. It inspires calm and represents tranquility, two characteristics that take us to summer. Over the years it has become a lifestyle that can seem "boho style", a style that seeks warmth and authenticity, in constant connection with nature.

In the interiors of the houses decorated in the Ibizan style, less is more. Calm and light-filled interiors that just need to be lived. Enjoy with NCalma Homes an eternal summer in the purest Ibizan style.