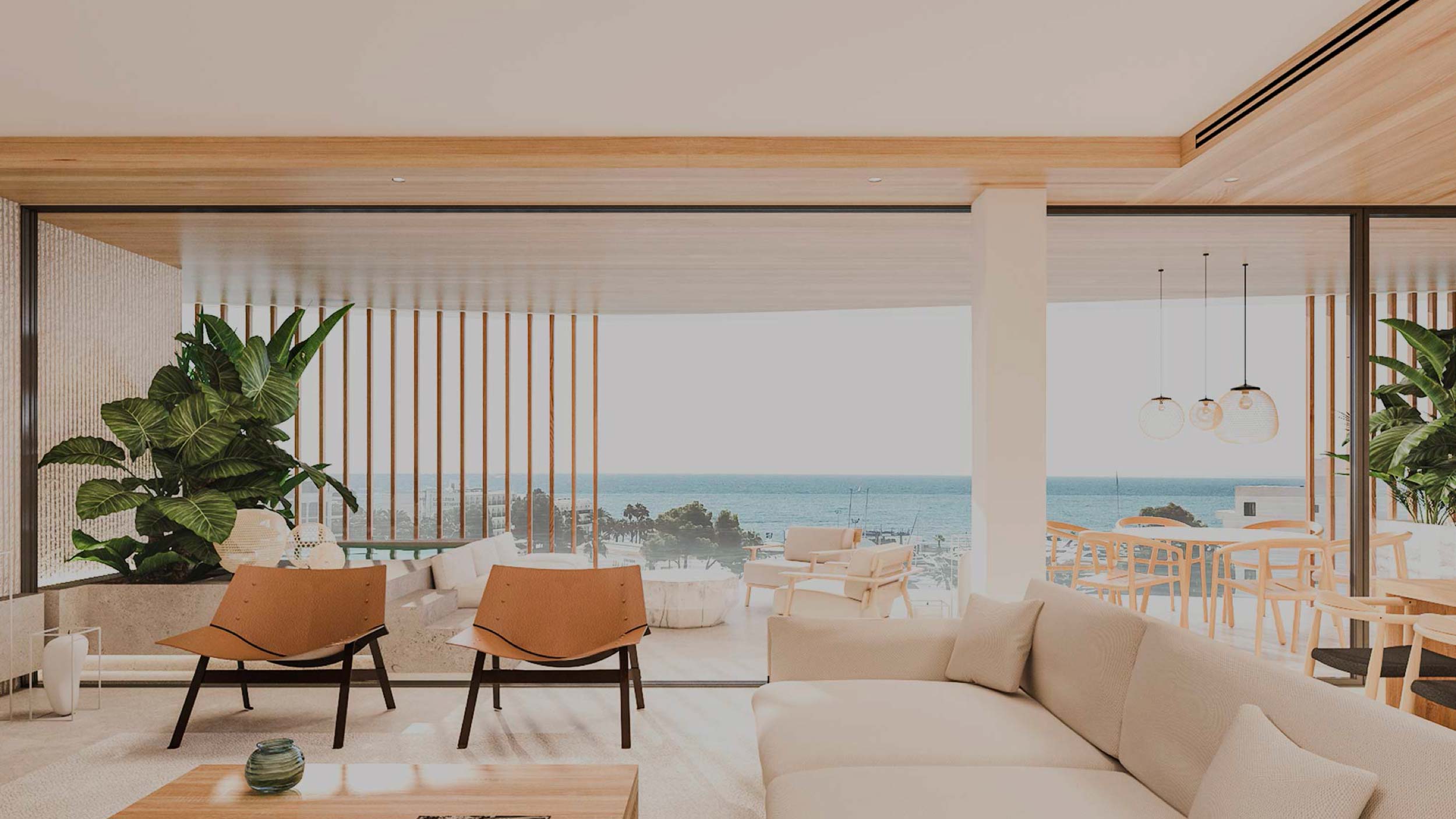 Affordable design, efficient and sustainable properties
Waves by Ncalma Homes is an exclusive project of 96 apartments with 2, 3 and 4 bedrooms in a residential area next to the Santa Eulalia marina in Ibiza. With easy access to the beach, 2 large swimming pools, 24- hour private security and a very pleasant climate throughout the year offers an excellent opportunity to invest and enjoy the island of Ibiza at the same time. The Waves apartments have very spacious and bright spaces, open to the outside, which allow you to enjoy stunning views of the sea with absolute privacy.
SANTA EULALIA – ISLA DE IBIZA
Due to its central position with in the island, Santa Eulalia has the perfect location
Our properties are located in Santa Eulalia, in the northern part of the island. Santa Eulalia is the second most populated municipality and is only 10 minutes from the capital Ibiza.
Due to its less overcrowding and its central position within the Santa Eulalia island, it is the perfect position to explore the wonders of Ibiza, its turquoise beaches and green landscapes. The residential is just 5 minutes walk from the marina and its restaurants, Santa Eulalia beach and the shopping area.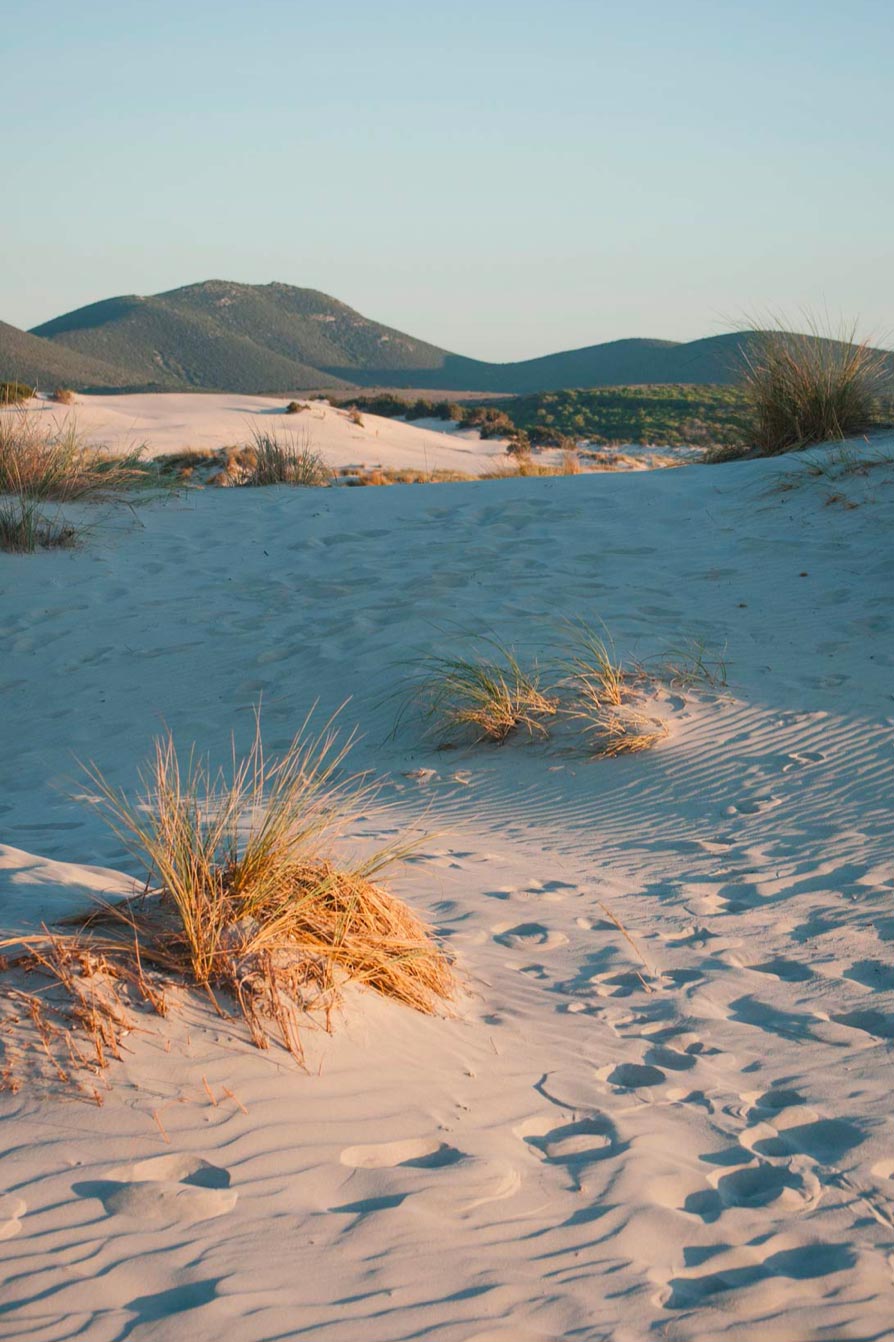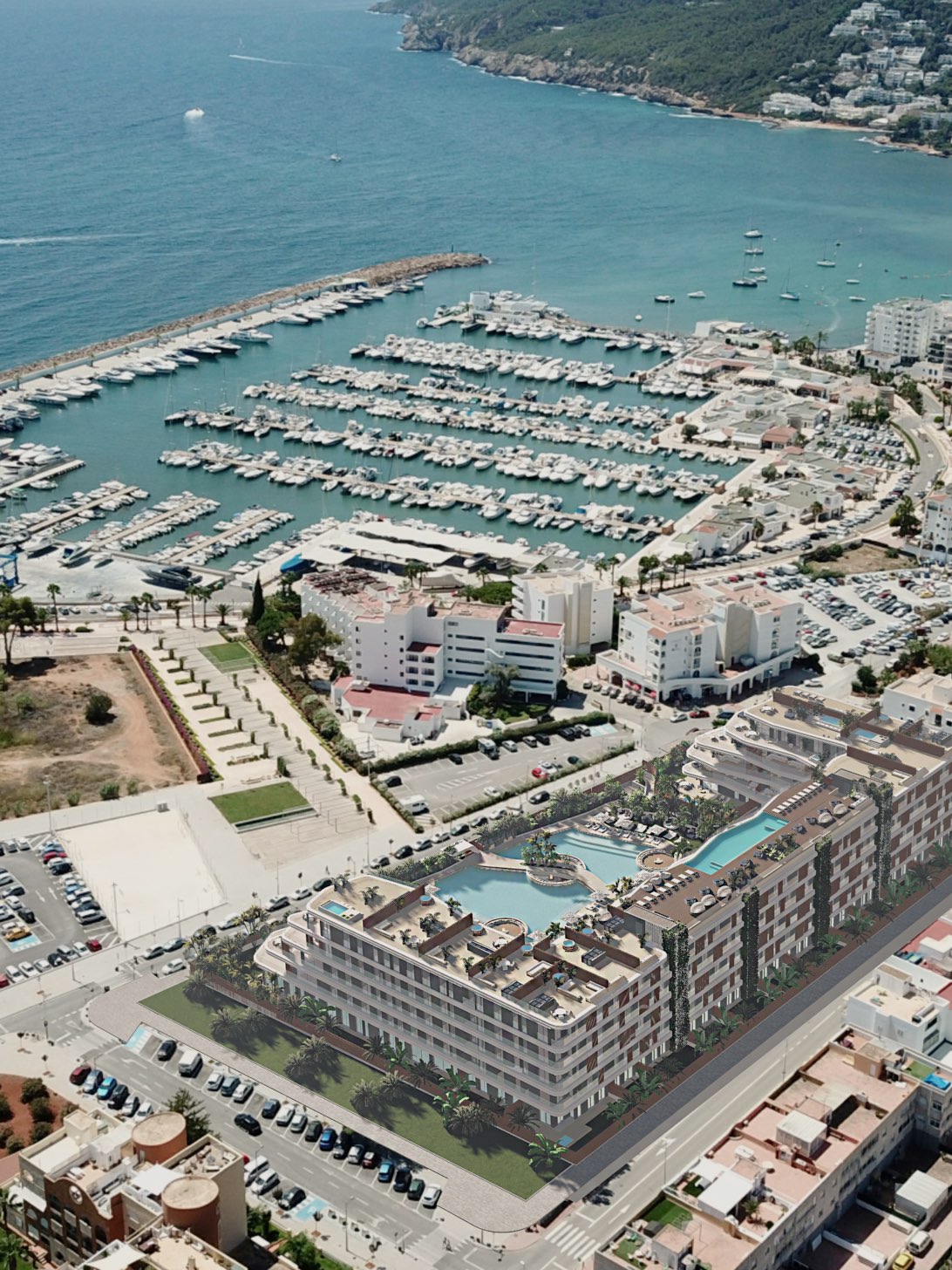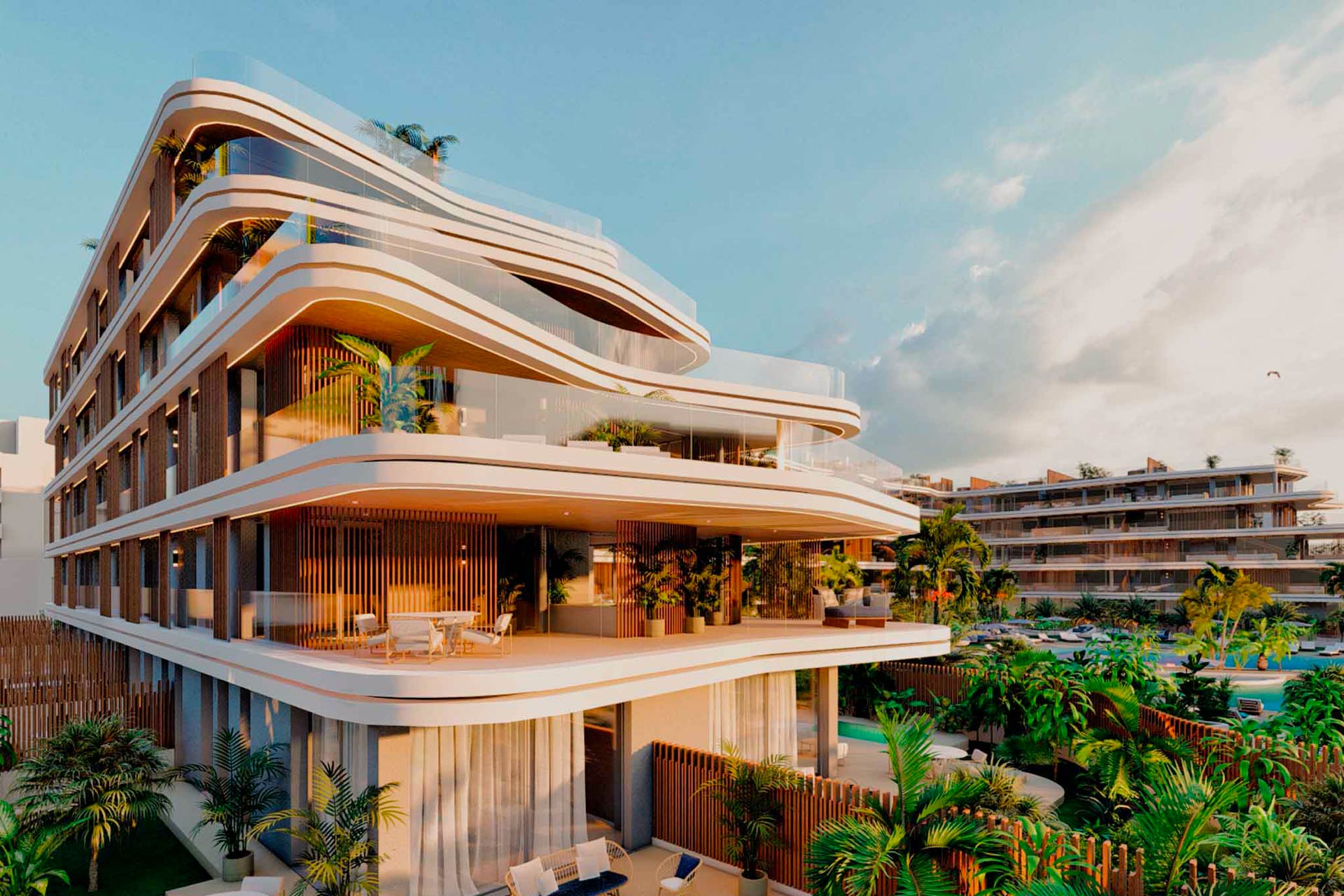 A spectacular garden as the center of the project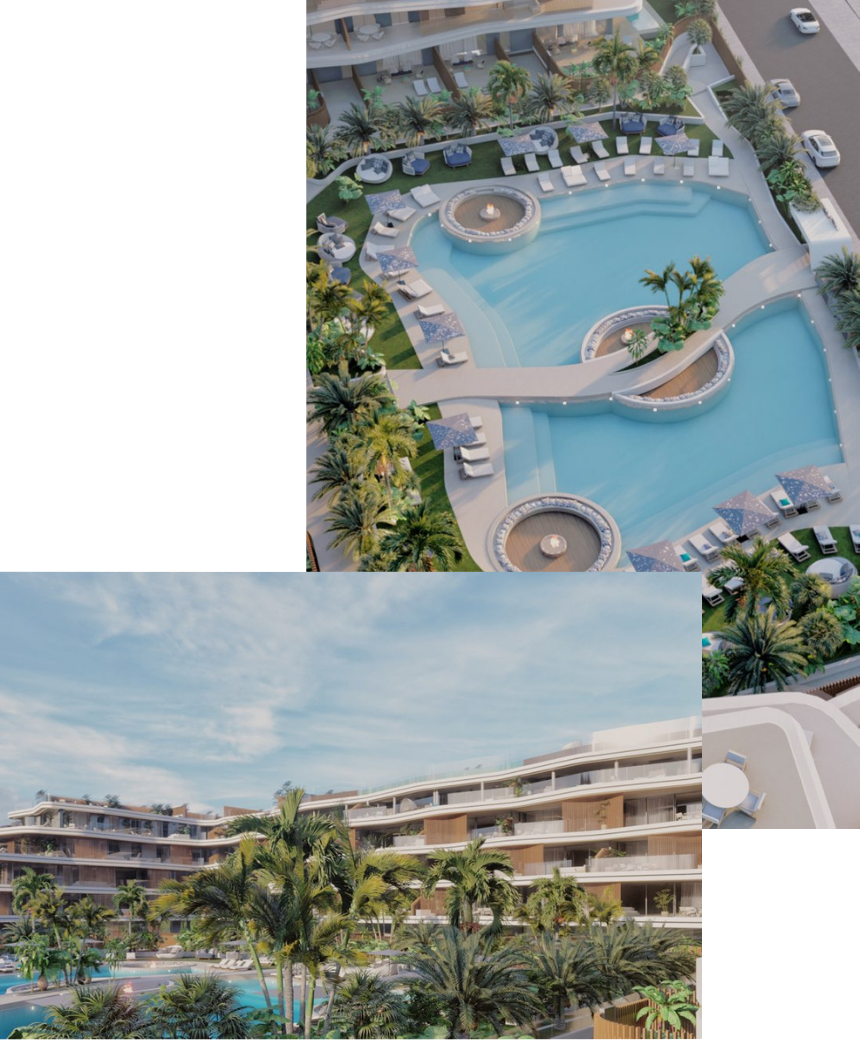 General image gallery
Ground Floor Terrace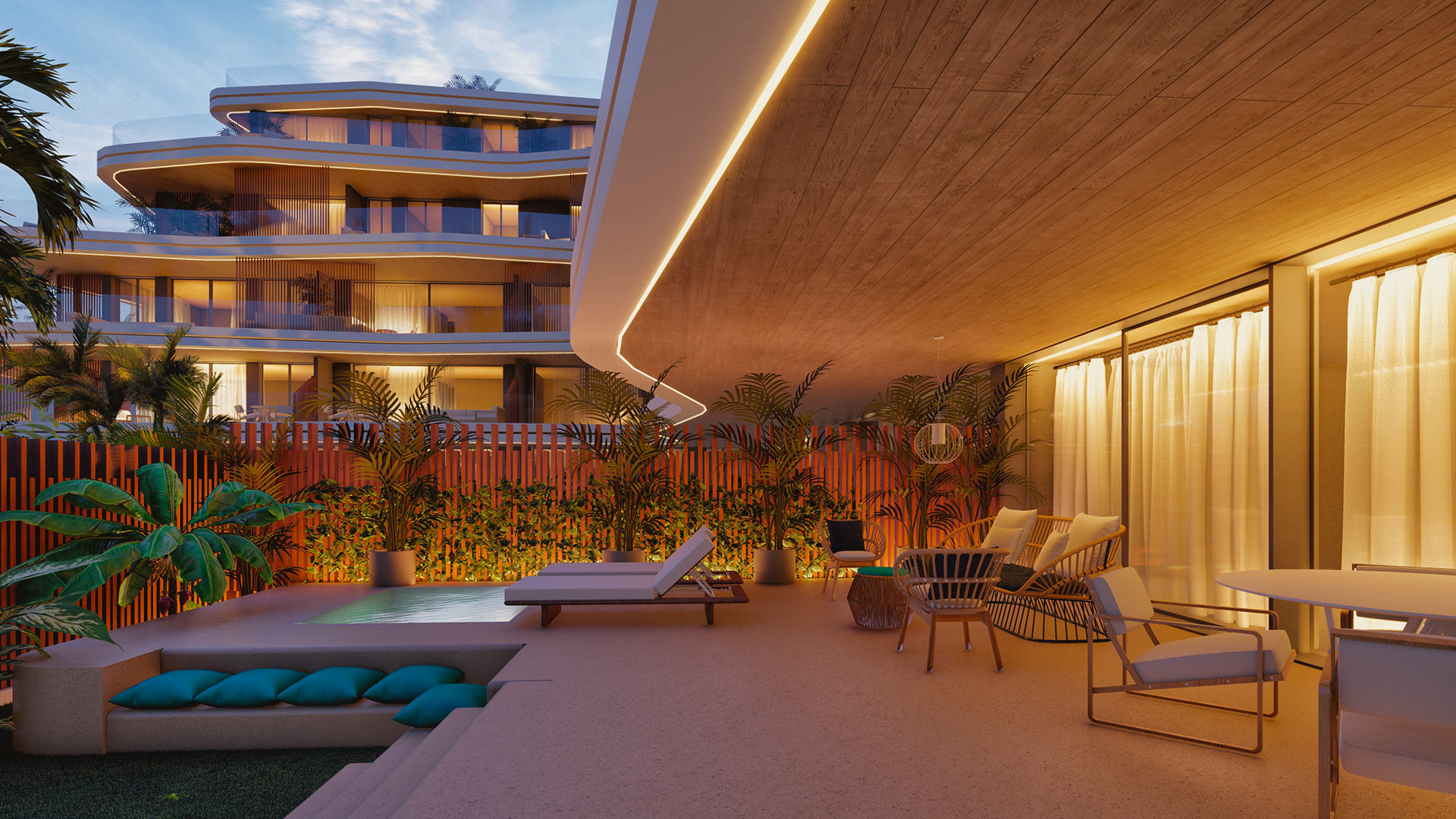 General image gallery
Day gardens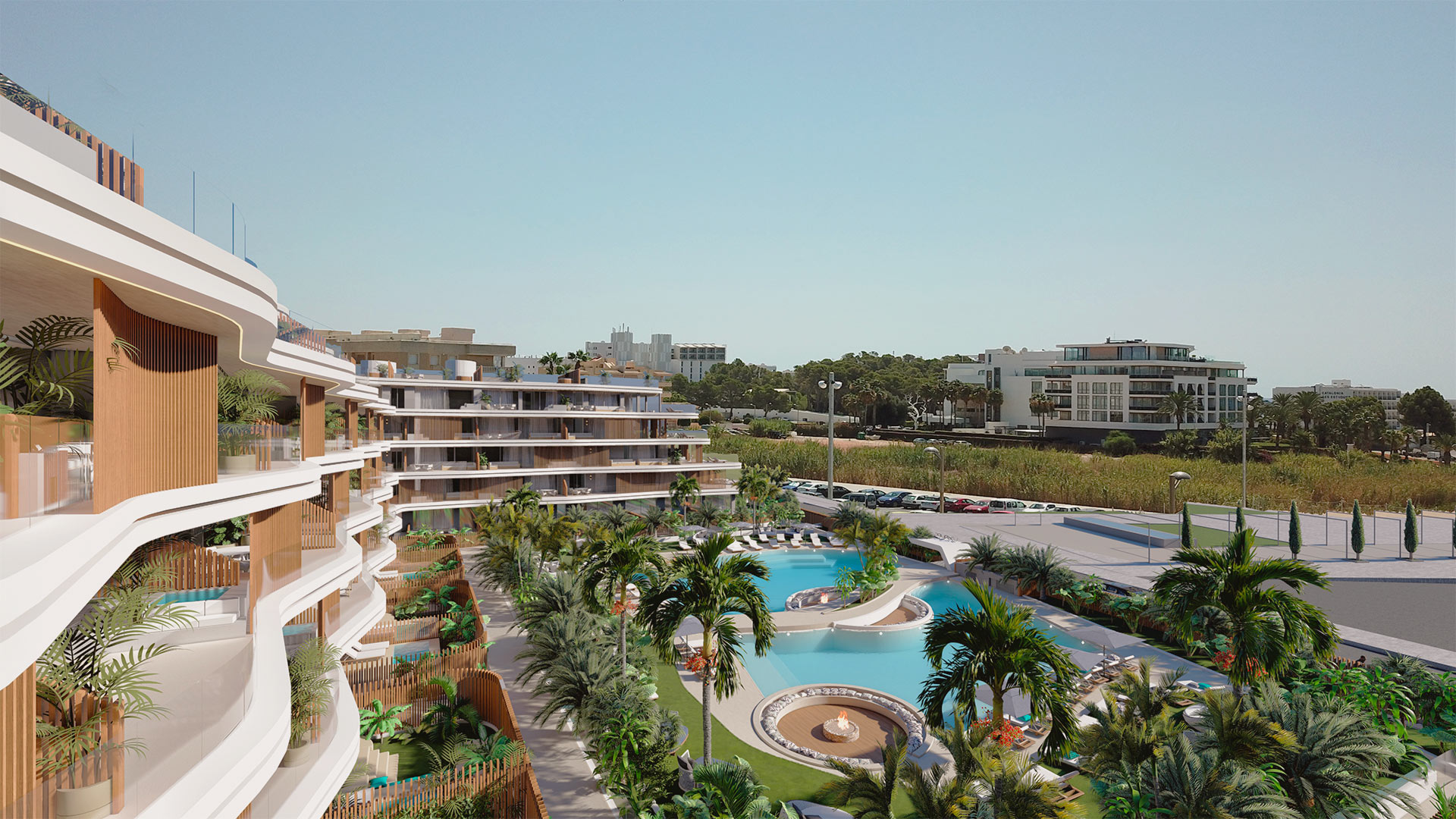 General image gallery
Ground floor corner terrace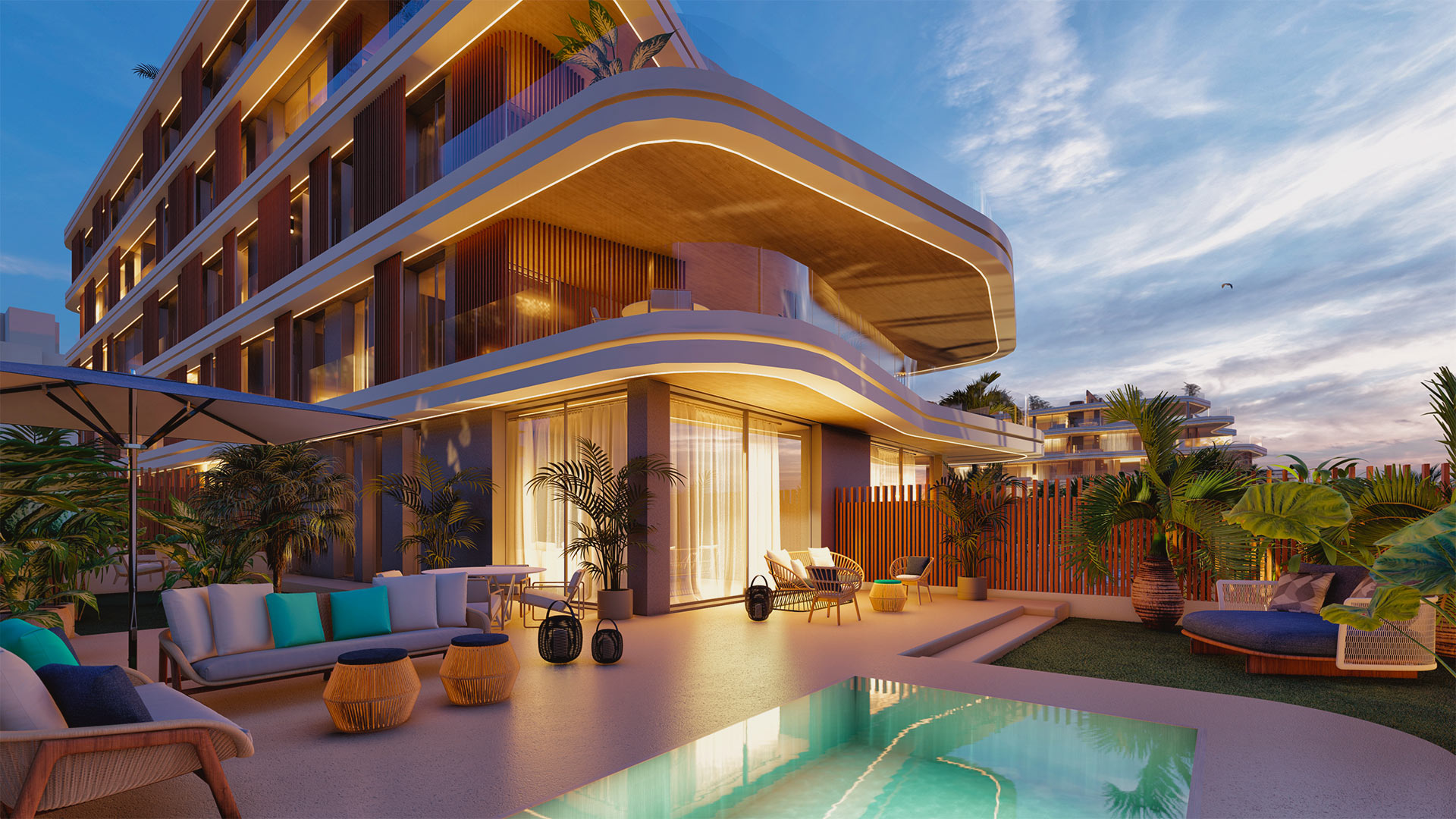 General image gallery
Rooftop heated pool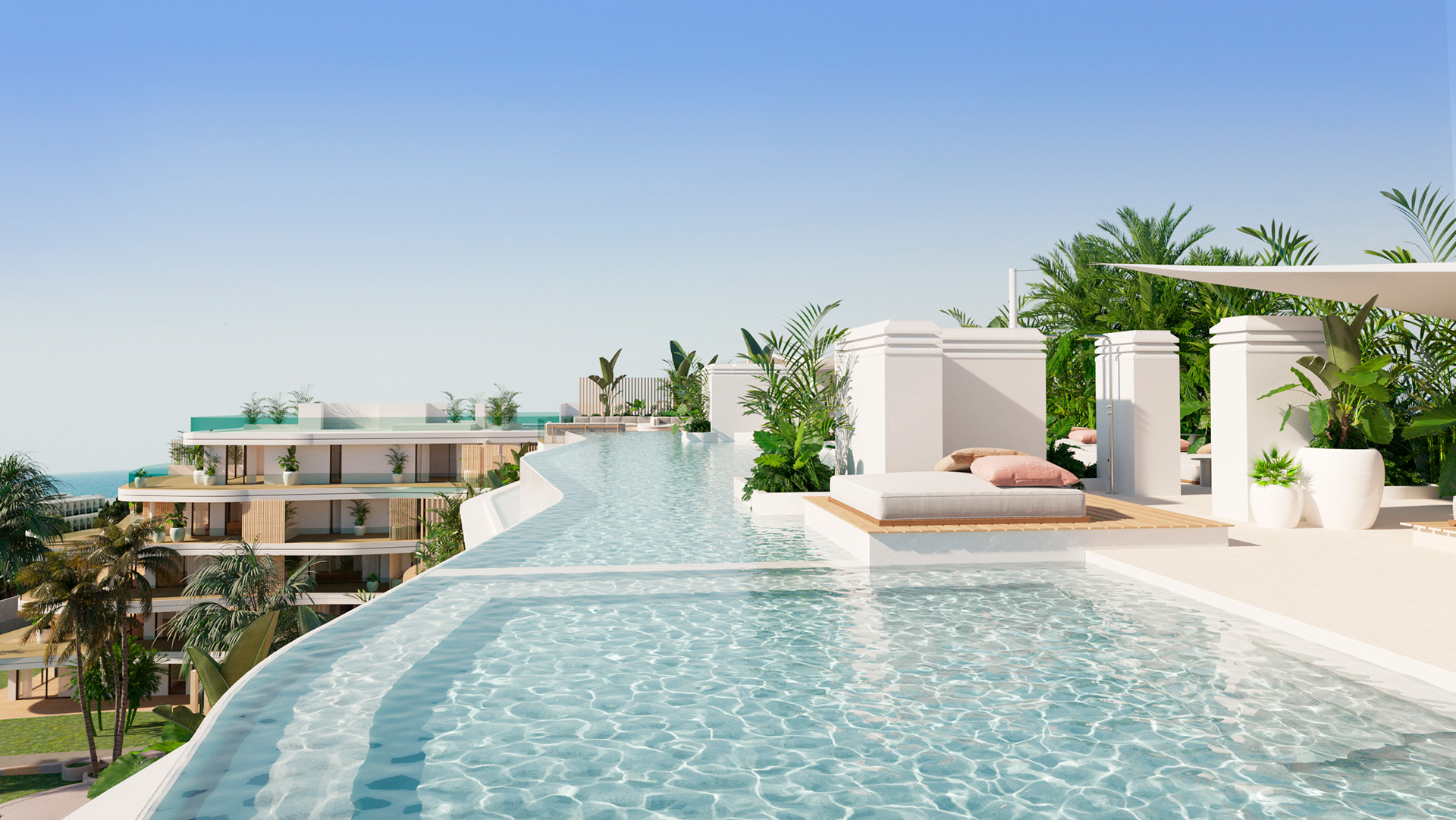 General image gallery
3 bedroom house terrace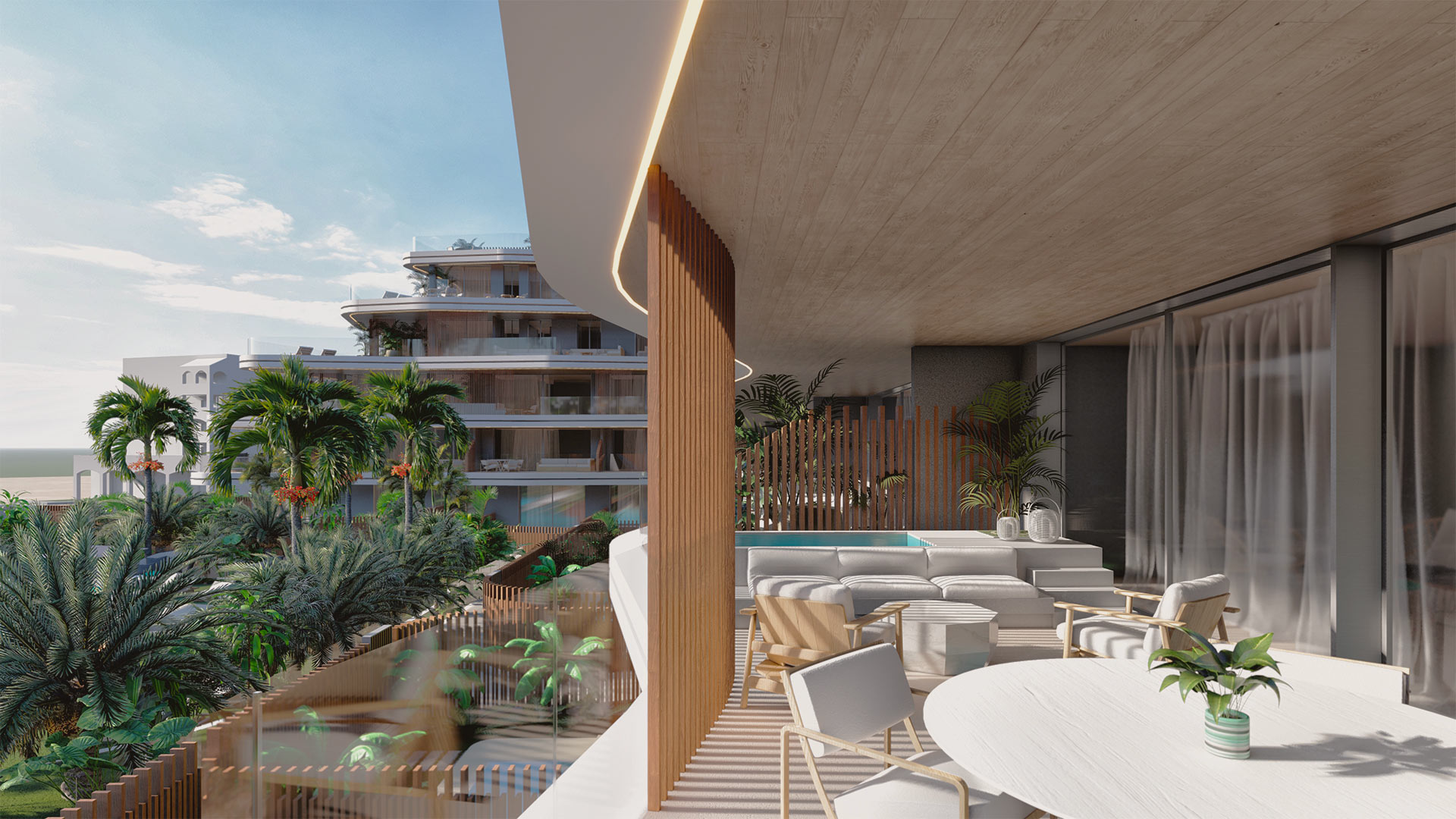 General image gallery
Dining room and outdoor lounge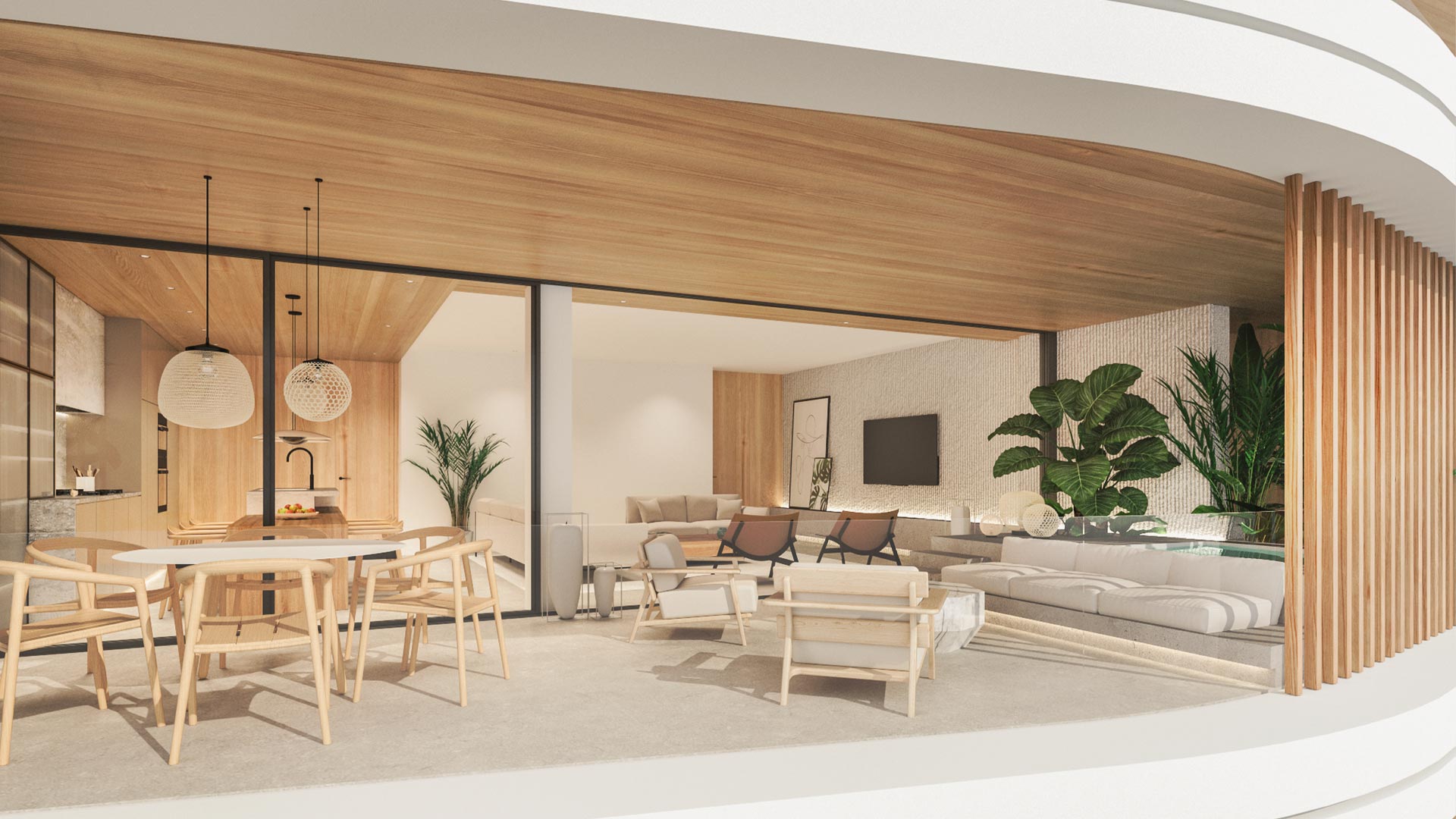 General image gallery
Jacuzzi terrace Floor 1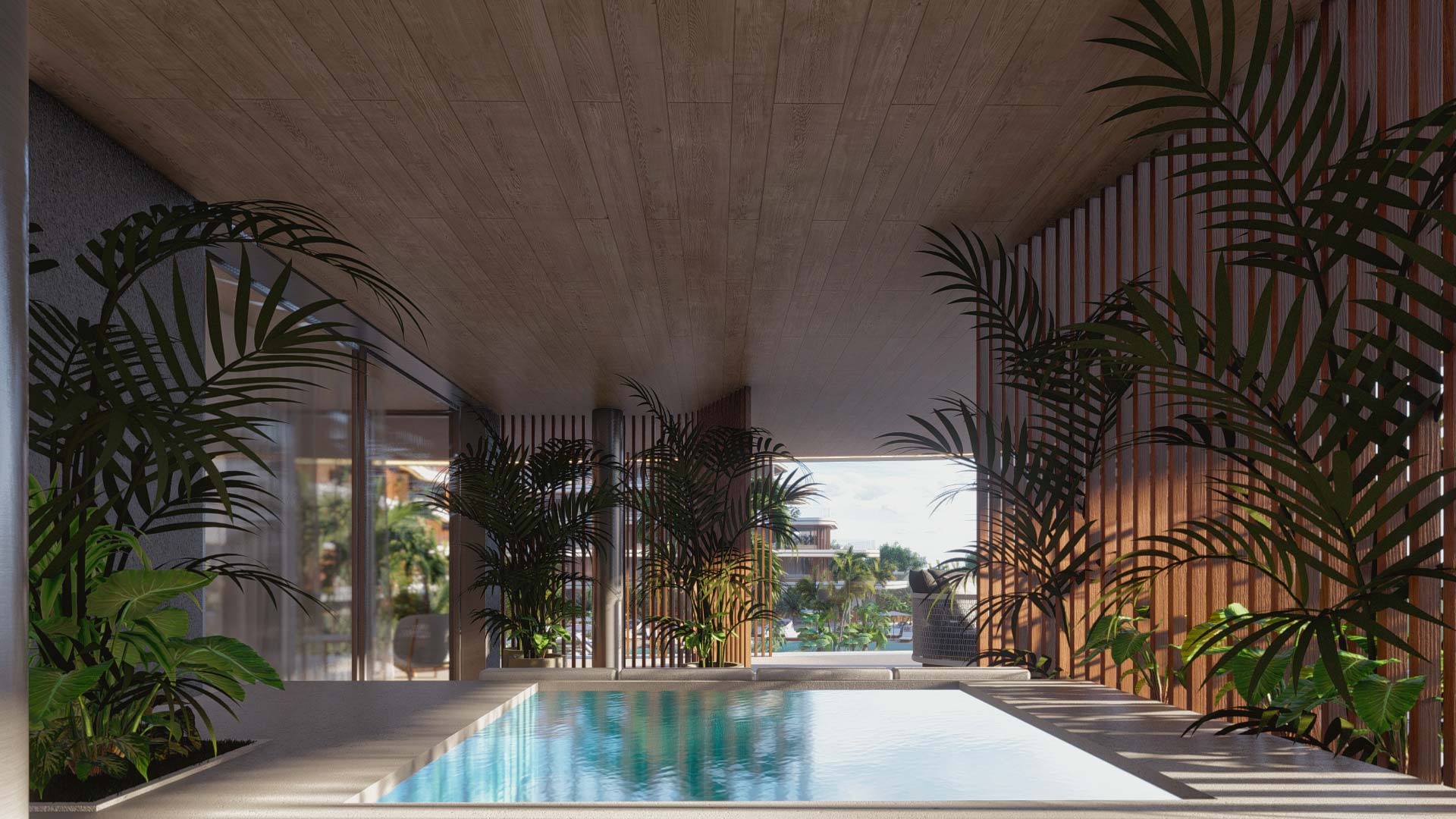 General image gallery
Living room views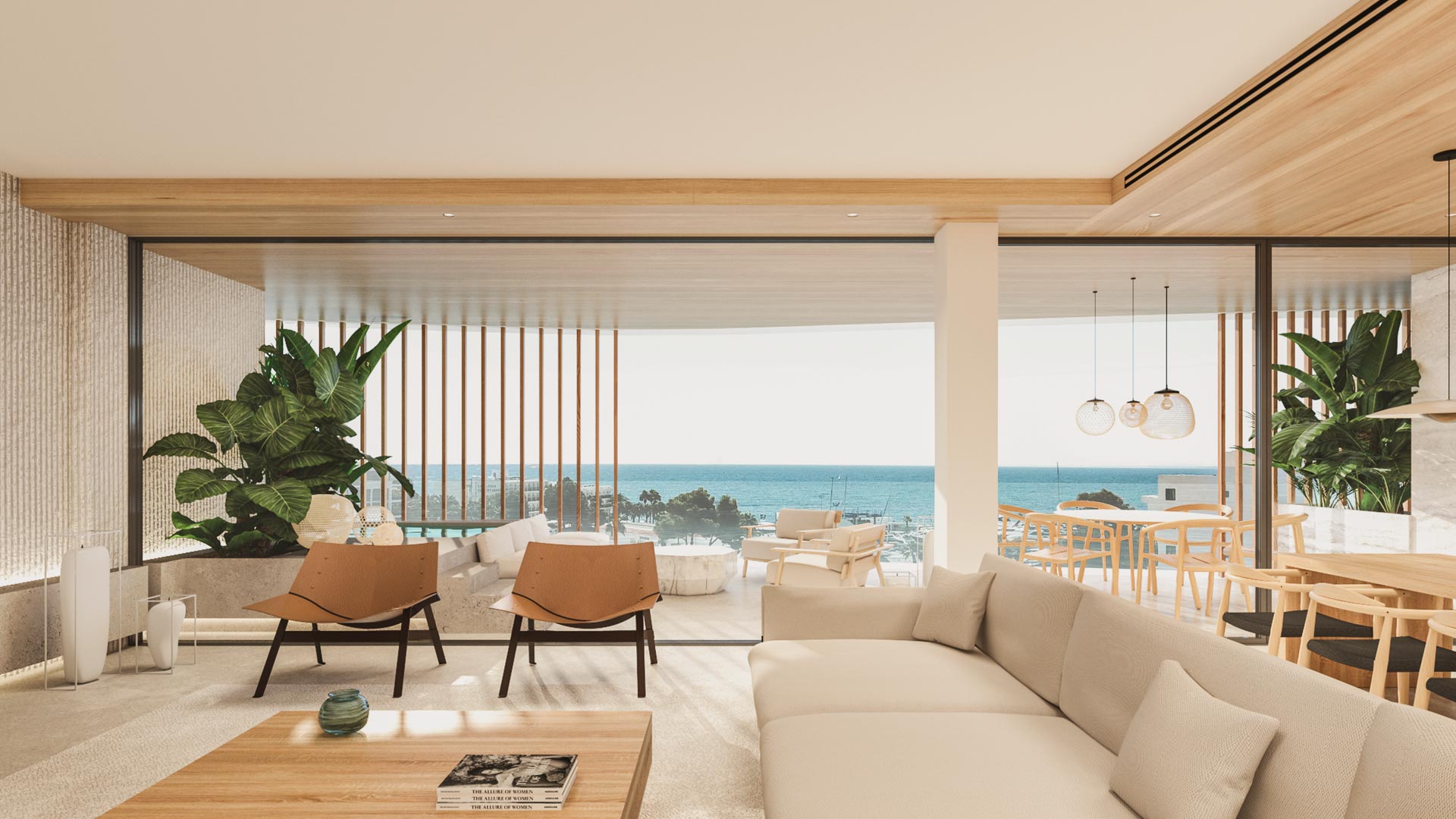 General image gallery
Living room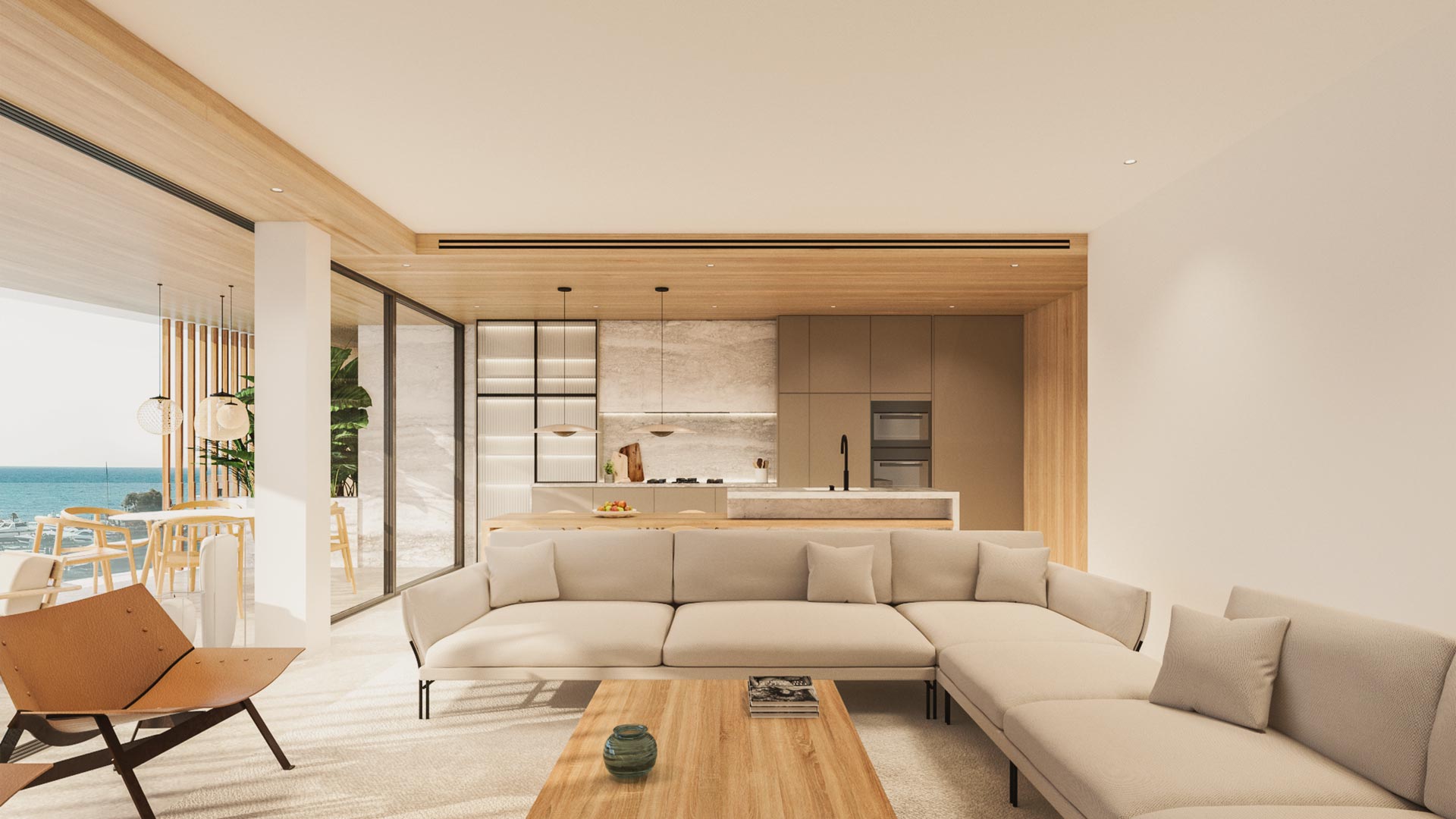 General image gallery
Terrace with Jacuzzi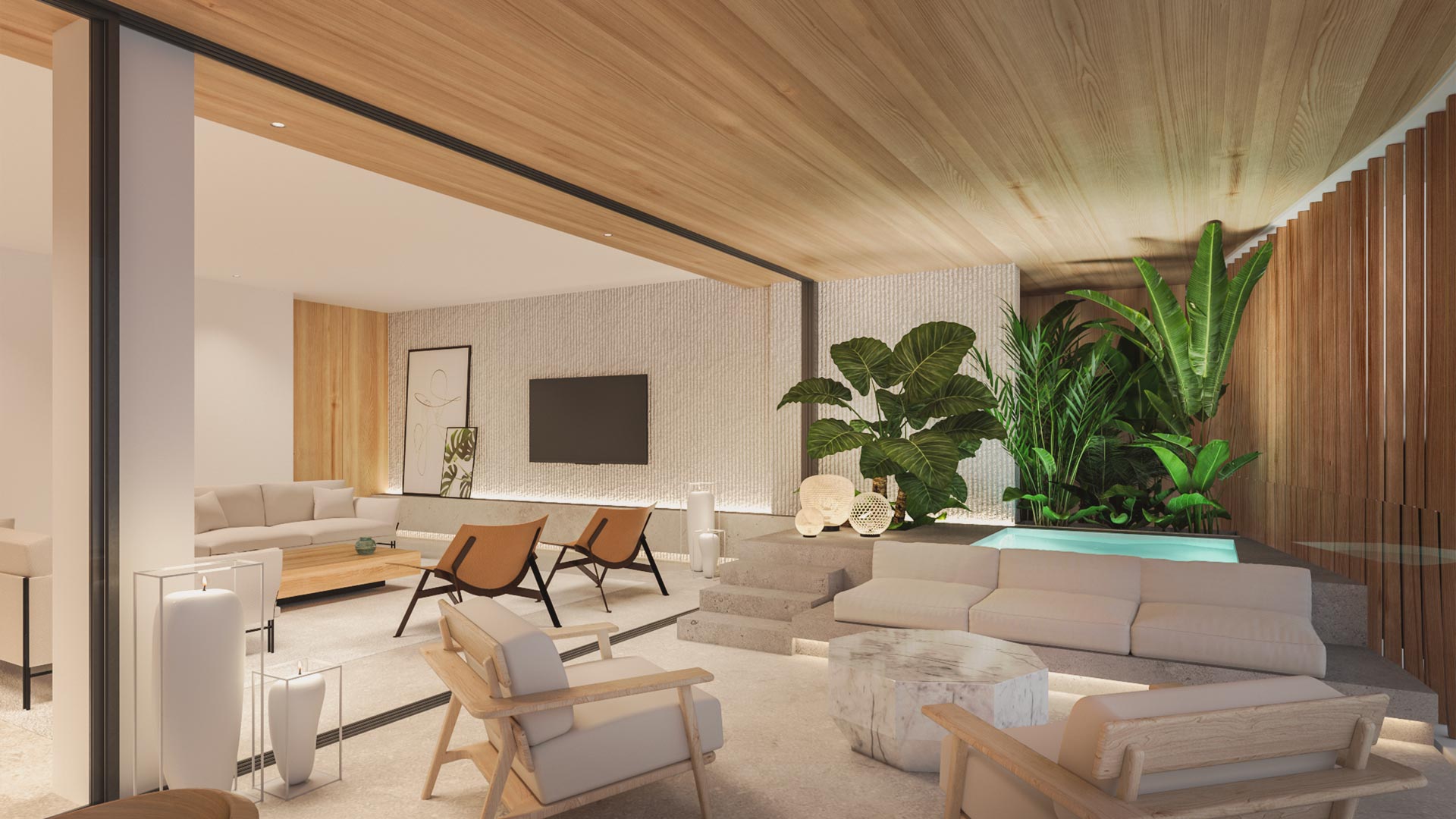 General image gallery
Kitchen and dining room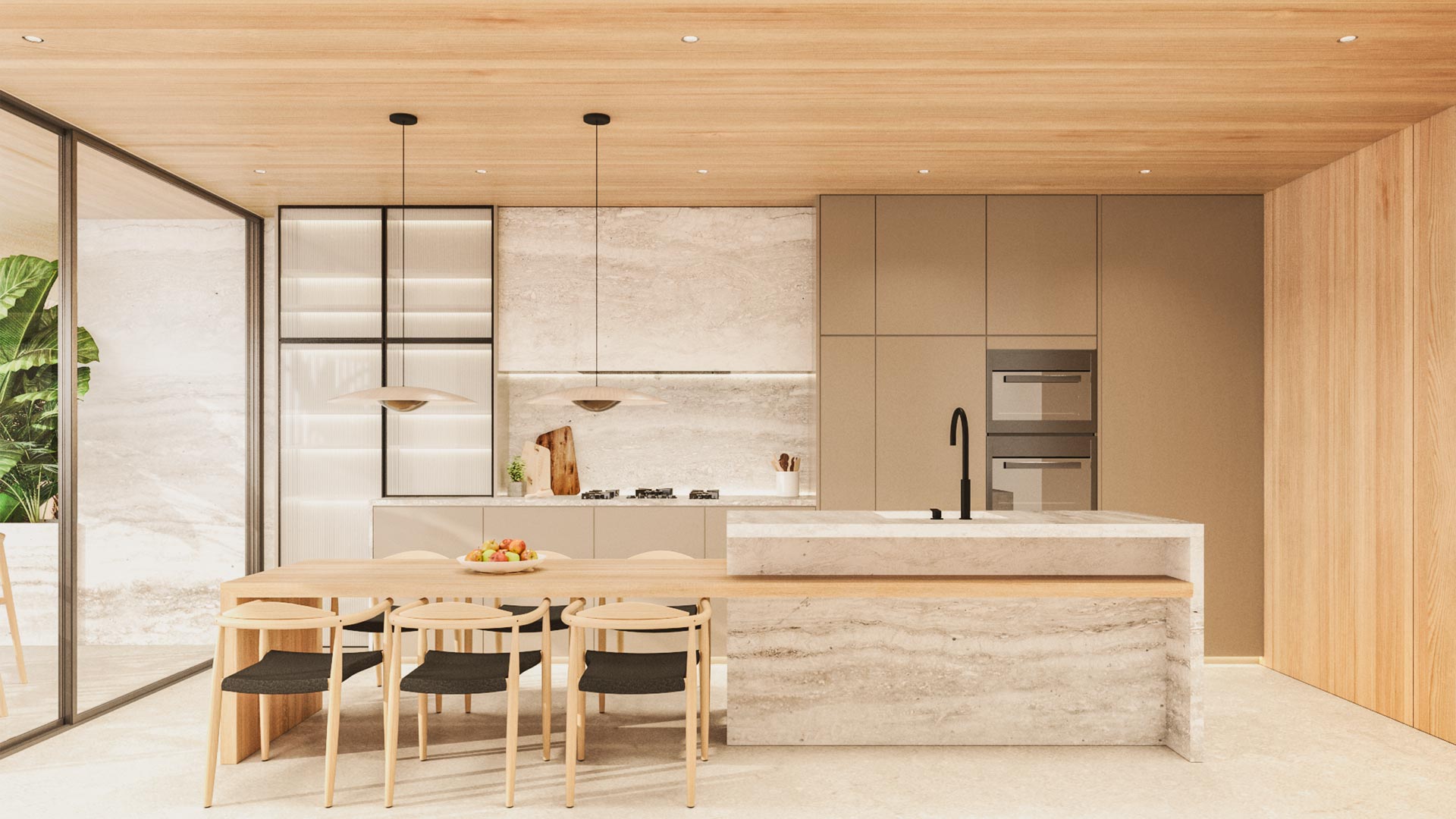 General image gallery
Main room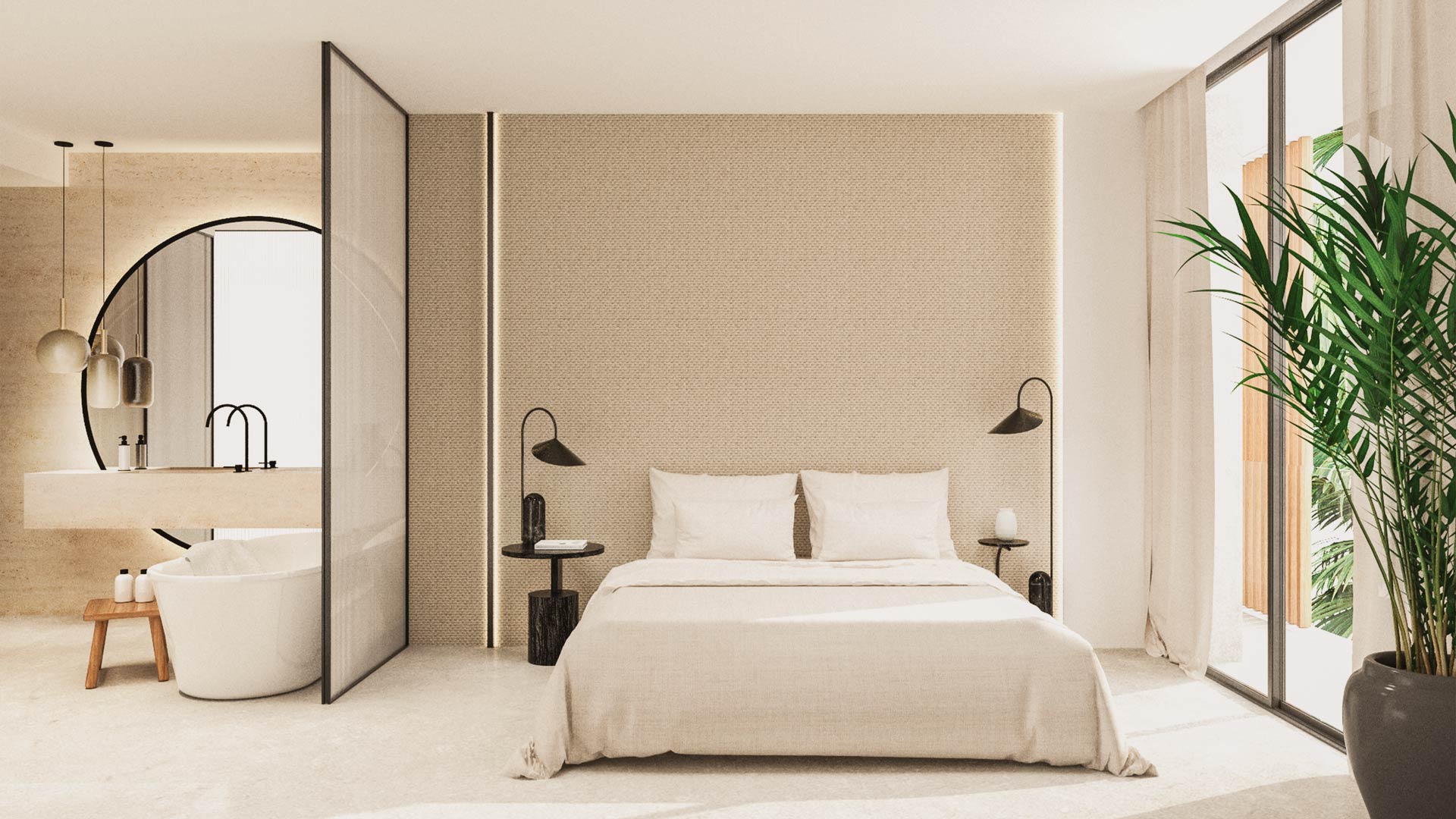 General image gallery
Bedroom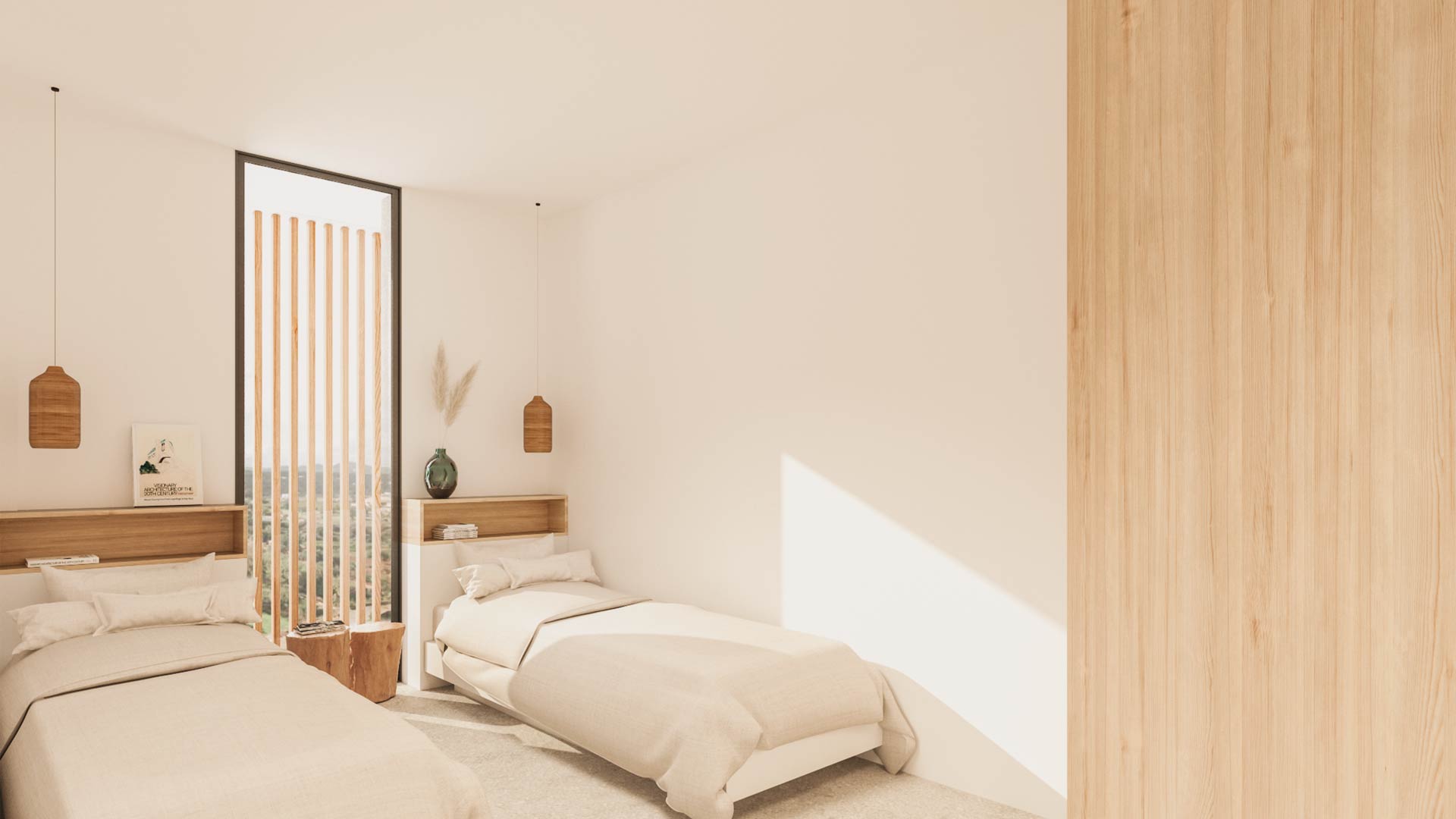 General image gallery
Main bathroom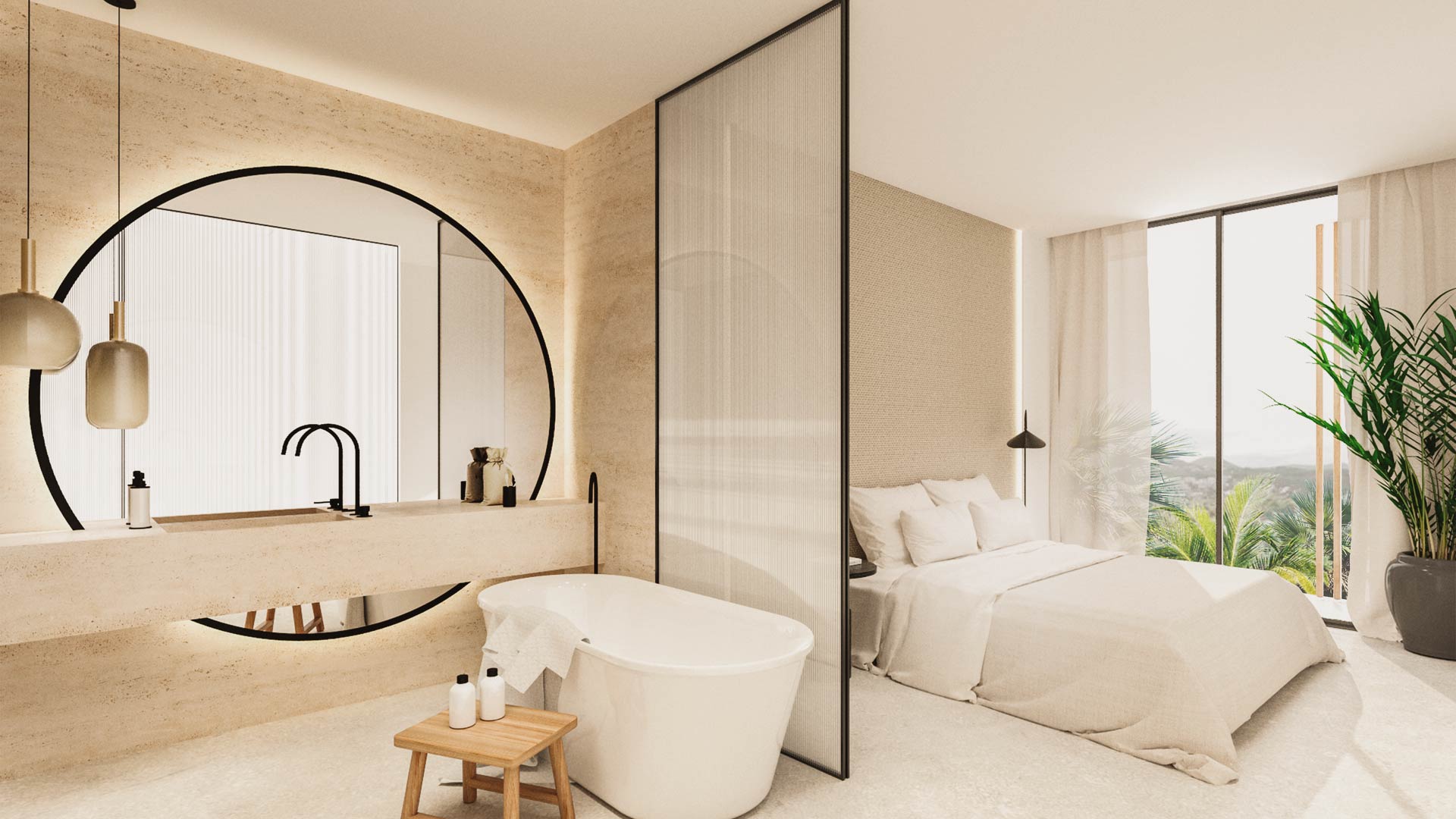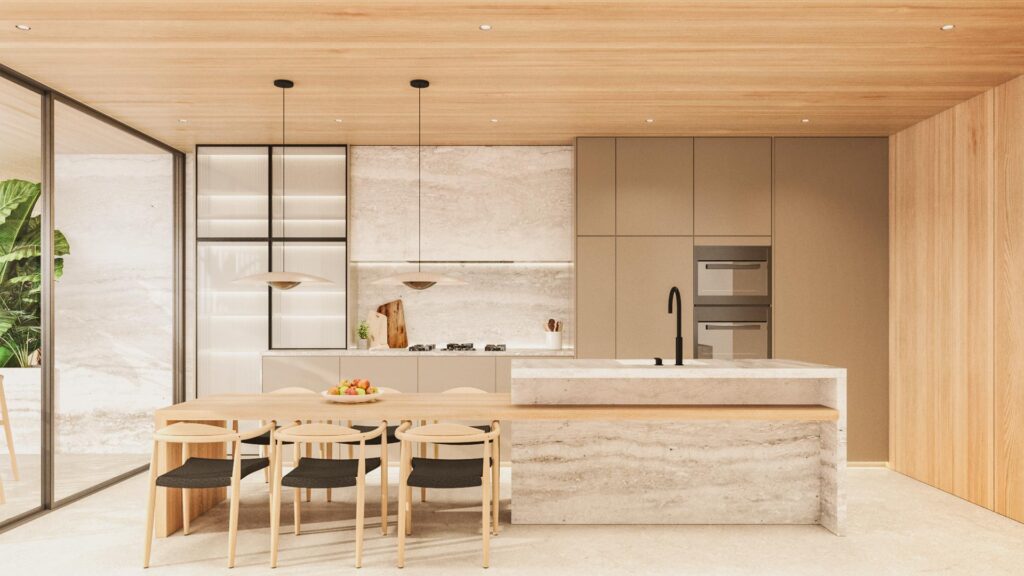 KITCHEN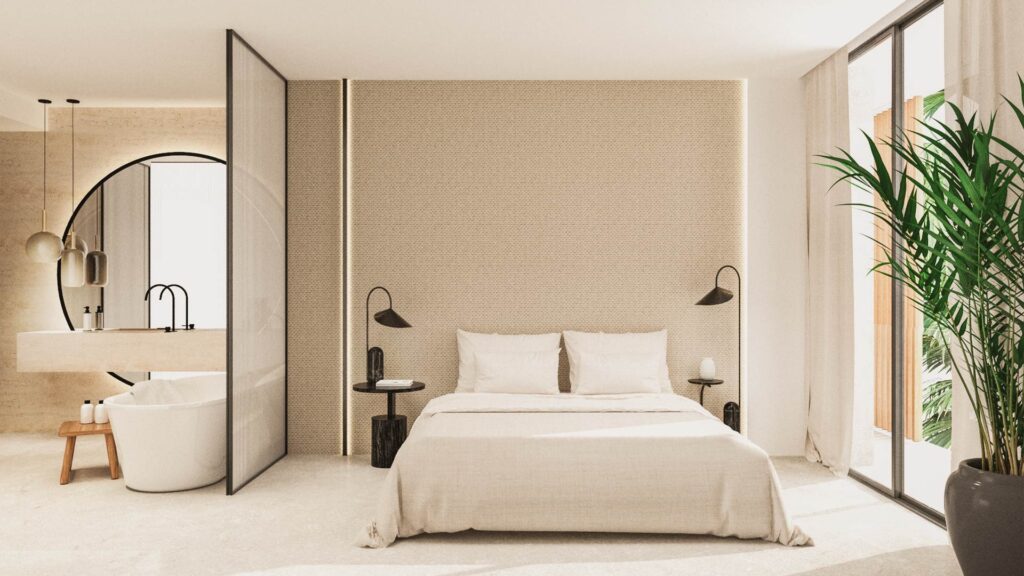 MAIN ROOM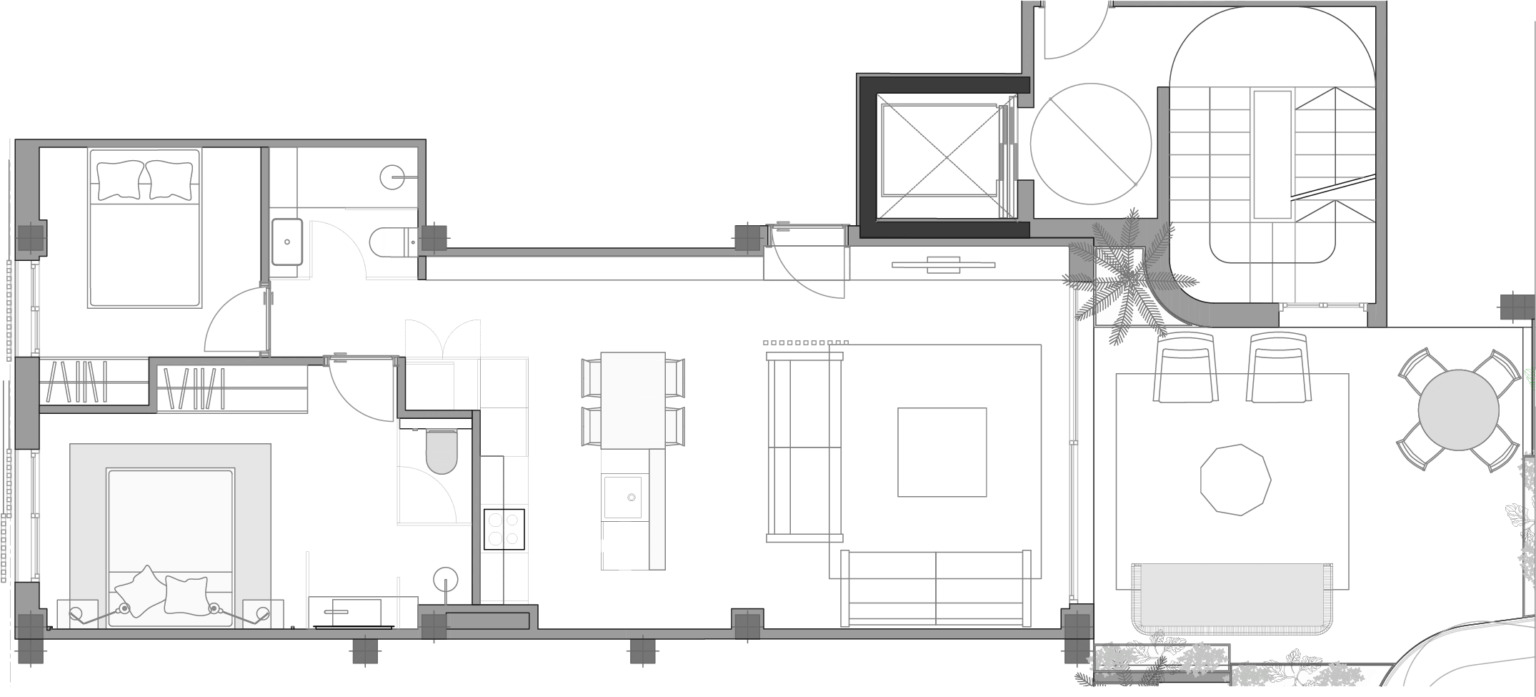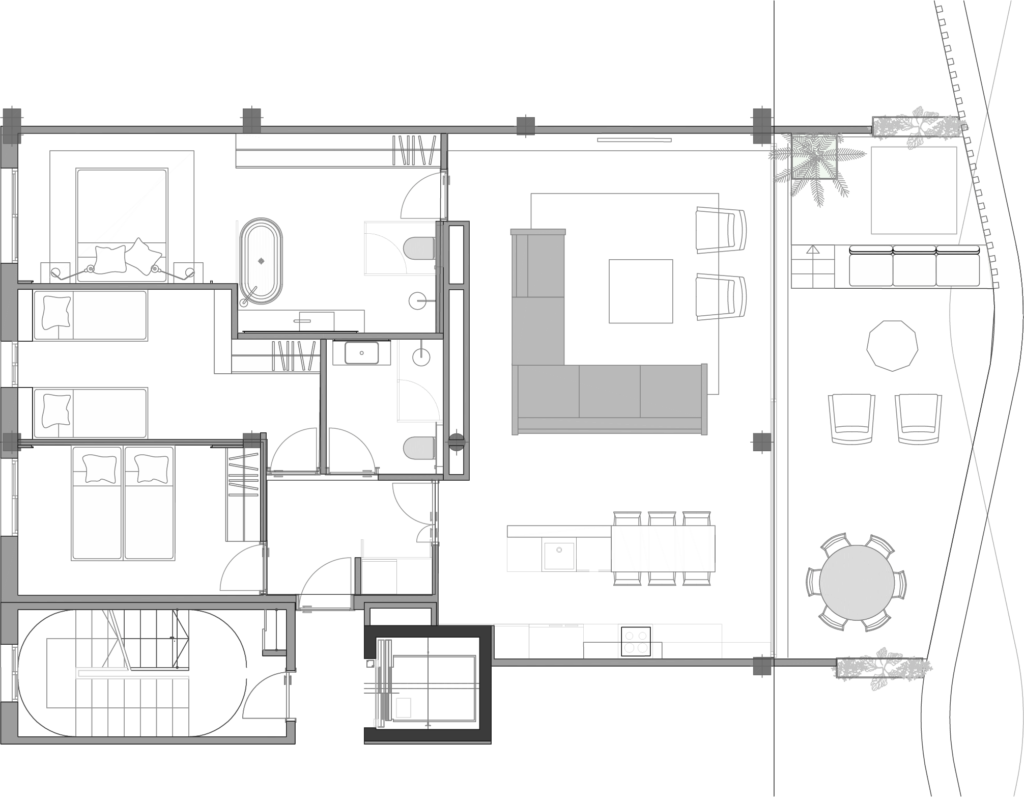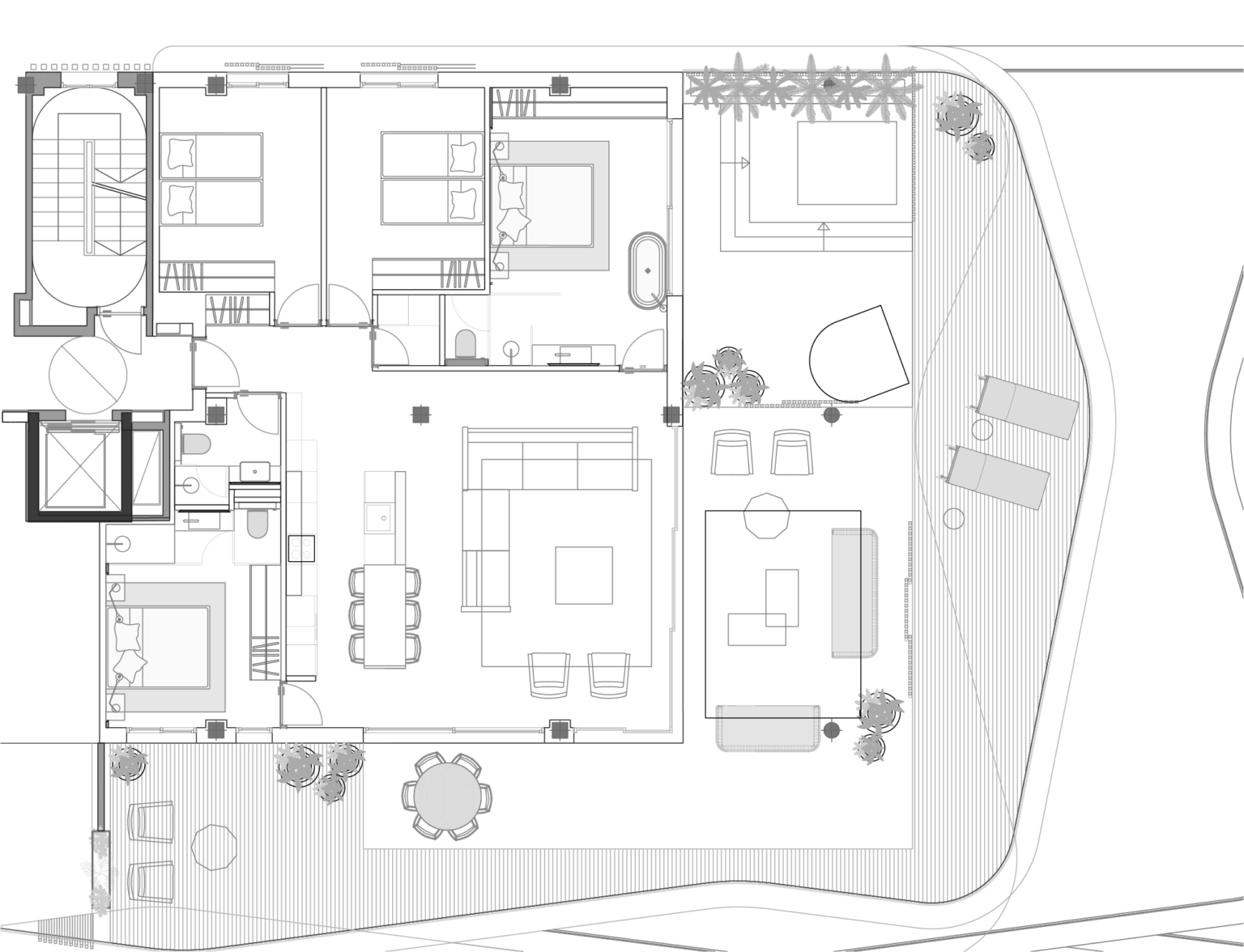 Large format tile floors with a white stone finish that joins the interior and terrace, natural woods, refined lines and large windows give prominence to the blue of the Ibizan sea and create a bright, timeless and natural space that does not need more artifices. The selection of furniture that combines simplicity and freshness gives warmth to the space.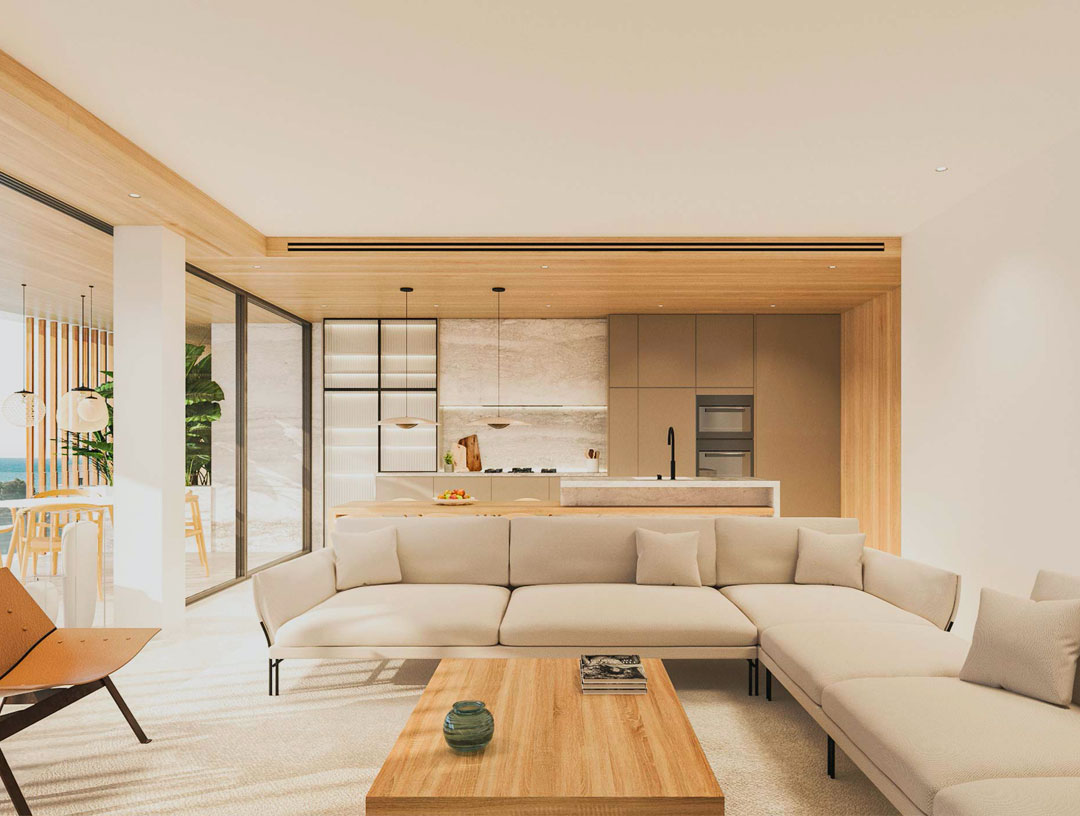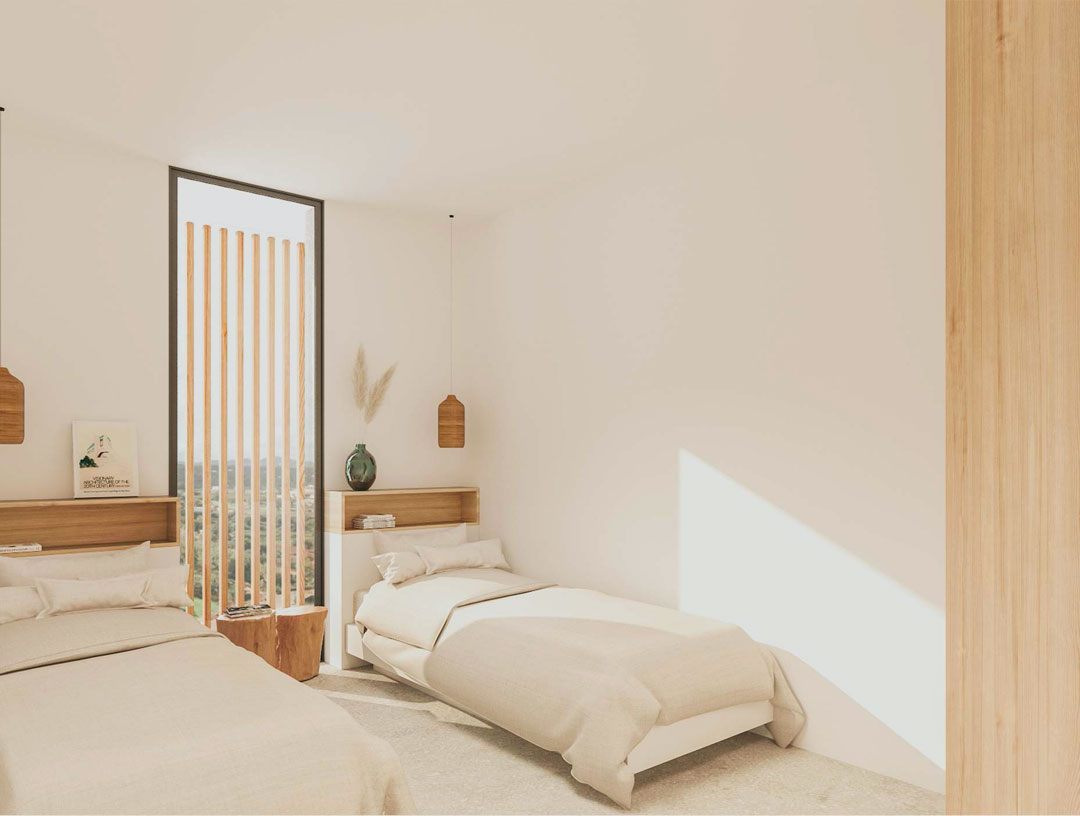 We make it simple, we take care of every detail of your future home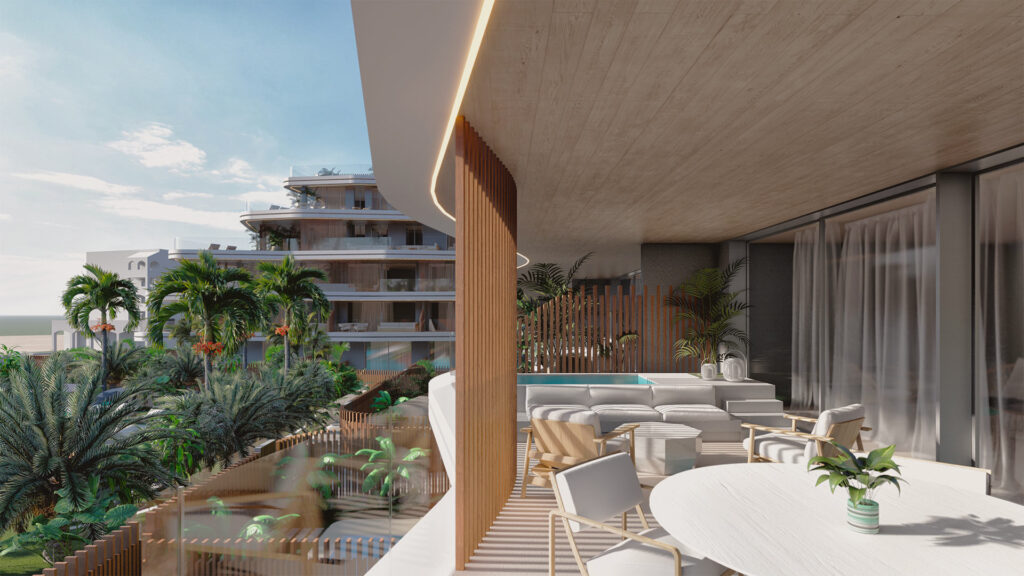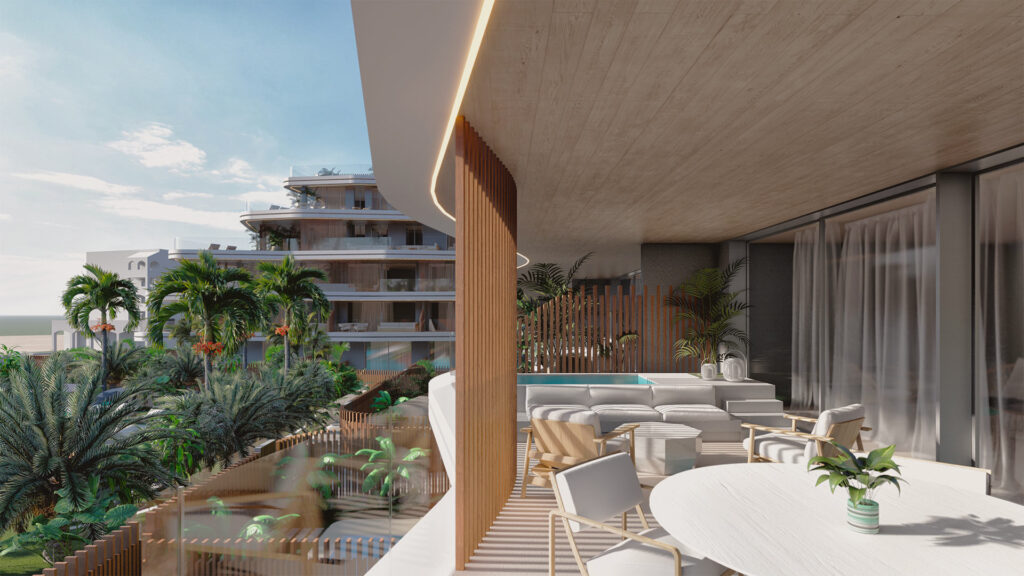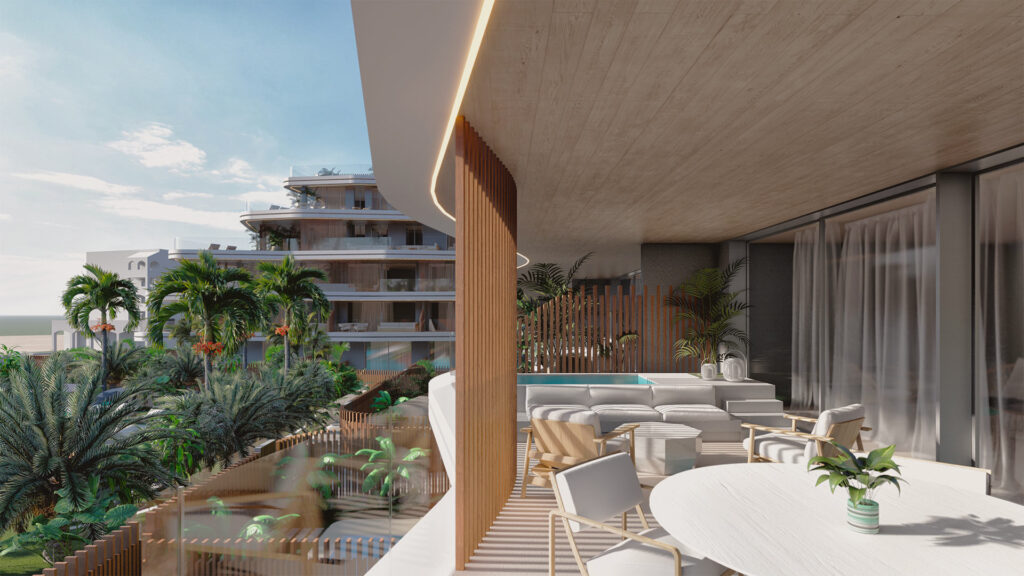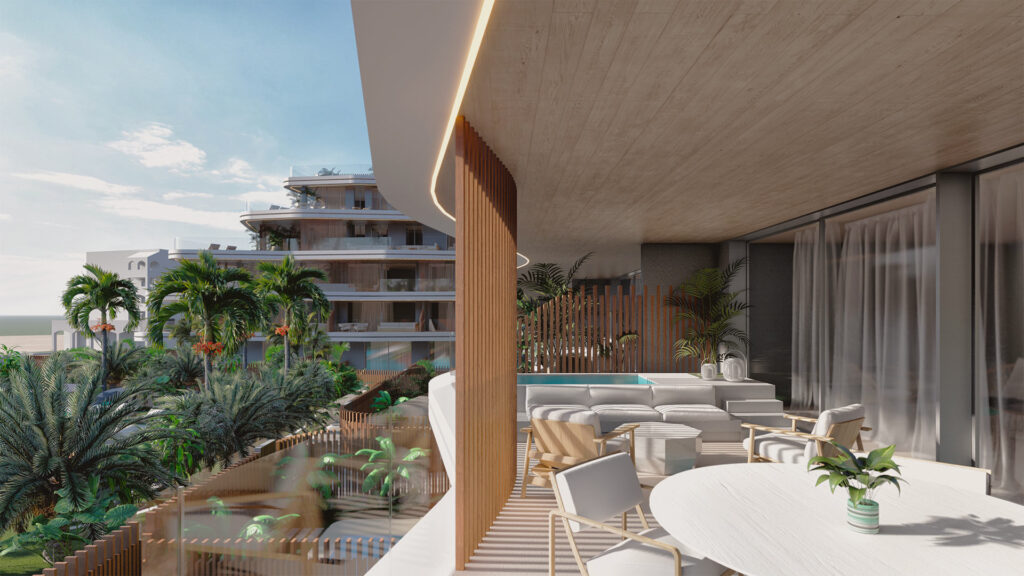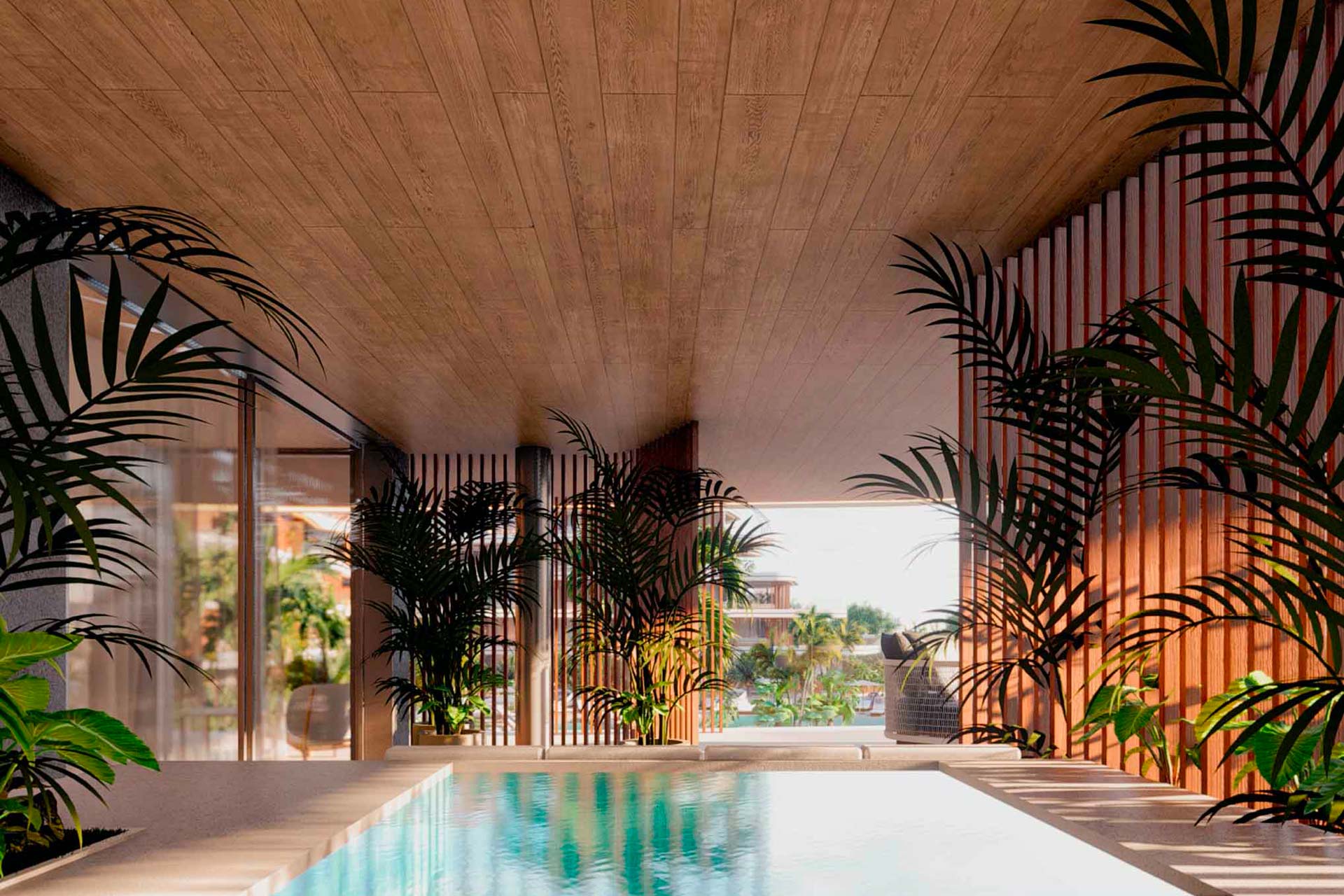 In 2004 the AGUAS DE IBIZA GRAND LUXE HOTEL project was born, with the intention of becoming
the first luxury hotel on the island of Ibiza, a pioneering concept throughout the island, developing a
tourism model based on relaxation, disconnection and the enjoyment of 'The other Ibiza'.
The company continues over the years developing more hotel projects and begins a journey in the real
estate world acquiring various urban land and giving rise to the Ncalma Group.
Currently, the Ncalma Group continues to invest in prime locations on the island to continue developing
various outstanding projects and contributing to the construction of, not only hotels, but also
residential and tourist use homes.
DNA Barcelona Arquitects
With a multidisciplinary team of more than 30 architects, led by CEO Aryanour Djalali, we develop projects that operate through traditional and scale standards, believing that cooperation and openness are the key to success. We develop architecture with a powerful, honest and remarkable attitude, valuing each idea and personal background, which inspires us to discover, unite and innovate.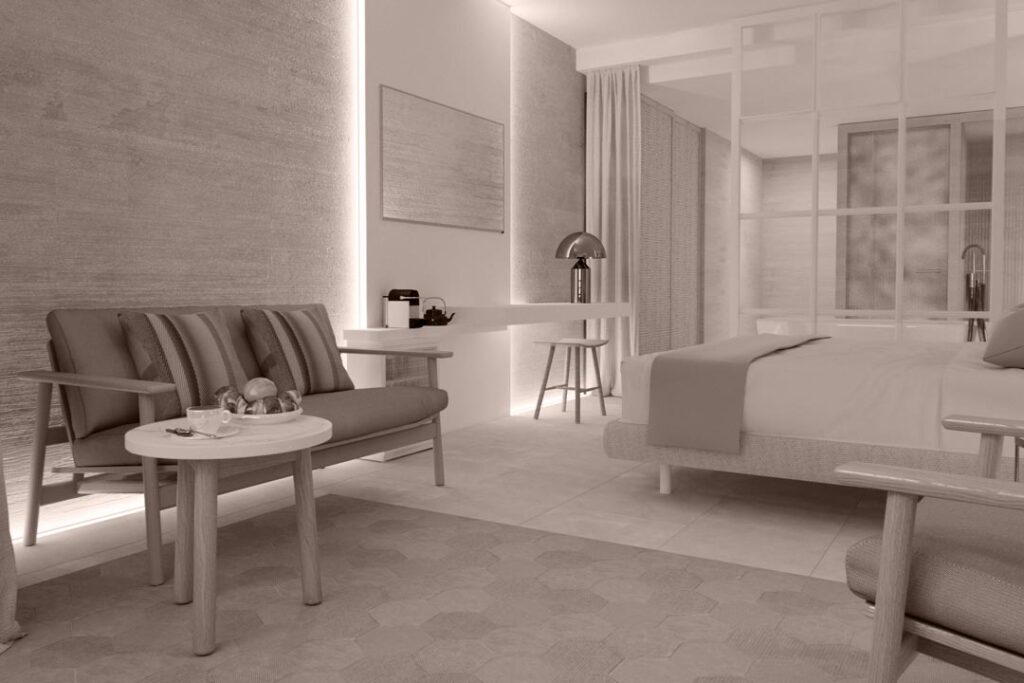 Futur 2 Interior Designers
More than 20 years creating trends as well as in retail, contract and ephemeral. A trajectory in which the scenographic roots of the world of cinema and theater are mixed with conceptual design, one of our differential values, to find the most creative and personalized solutions in each project.
Our dedicated sales team is ready to talk to you.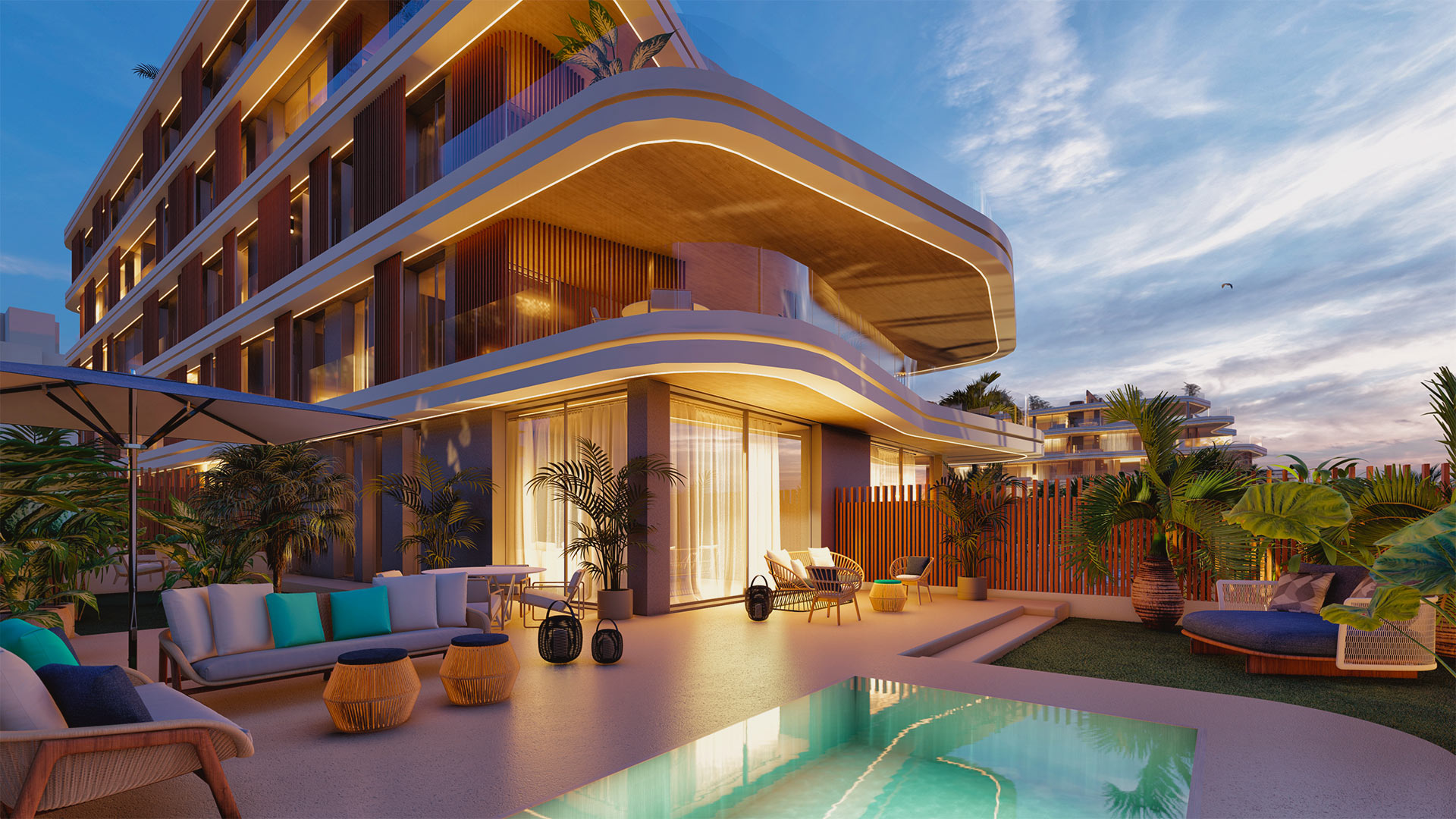 Let us know your interest, and we will get in touch.