Creating a space for well-being
How to make your bedroom an idyllic place?
The bedroom is undoubtedly one of the spaces in which the inhabitant of a home spends a significant part of his or her most valuable time.
It should therefore be conceived as an environment designed to provide absolute comfort. It is therefore imperative that we transform our bedroom into a corner where we can experience a maximum degree of well-being and comfort.
This is why we have put together a series of tips for a dream bedroom.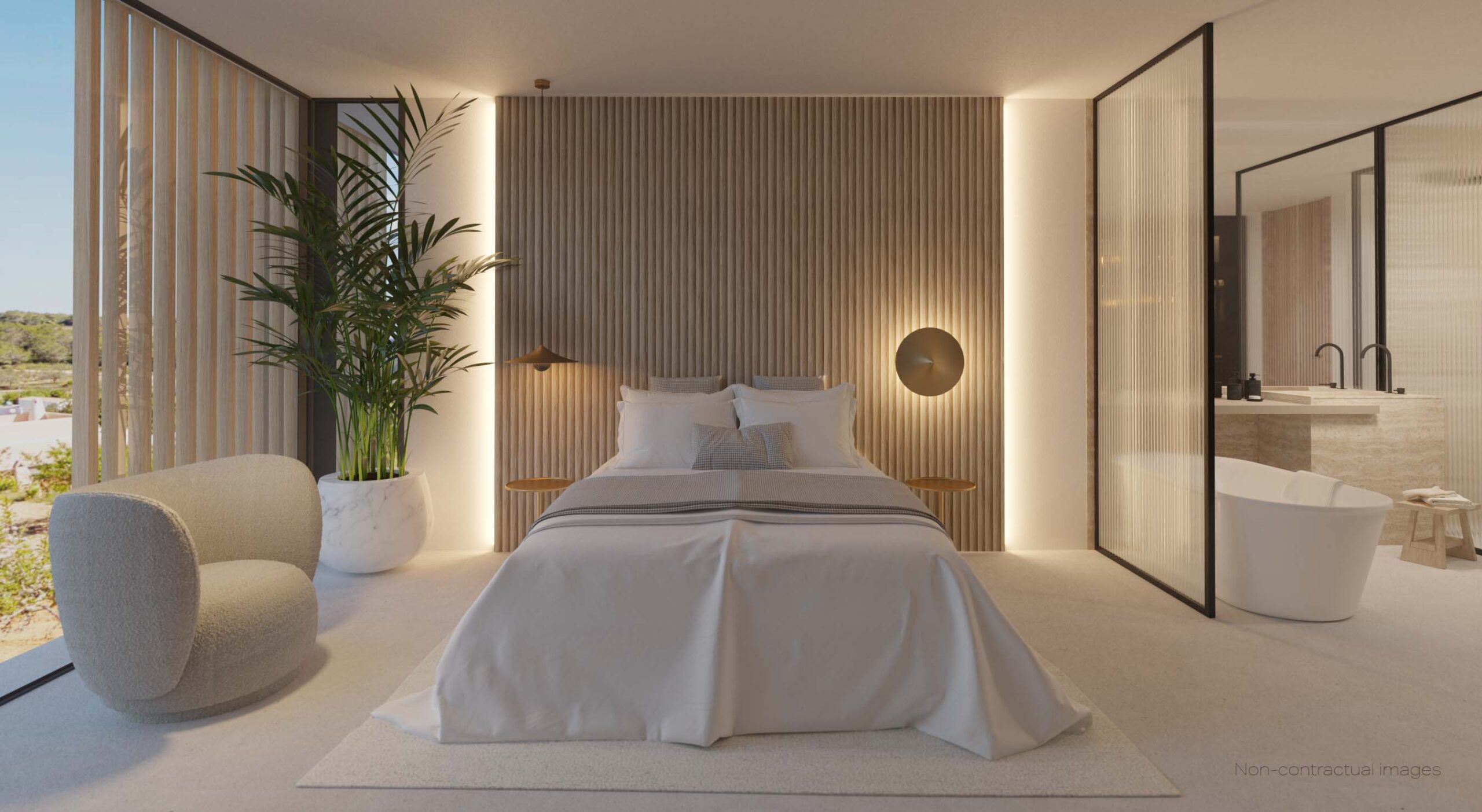 Opt for textures: Enrich the composition by including different textures in your bedroom. Whether it is linen, cotton or different types of hair. The more varied the texture, the more visual sophistication the bed will radiate. If all the layers have the same texture, it will look lacking in depth and character.
Opt for plants if you have a terrace: Adding plants to your bedroom terrace will bring a fresher, more cheerful feel to the bedroom. Unlike in living rooms where an indoor plant gives that distinctive component to the space, in the bedroom it can become overwhelming, so we encourage you to put it on the terrace.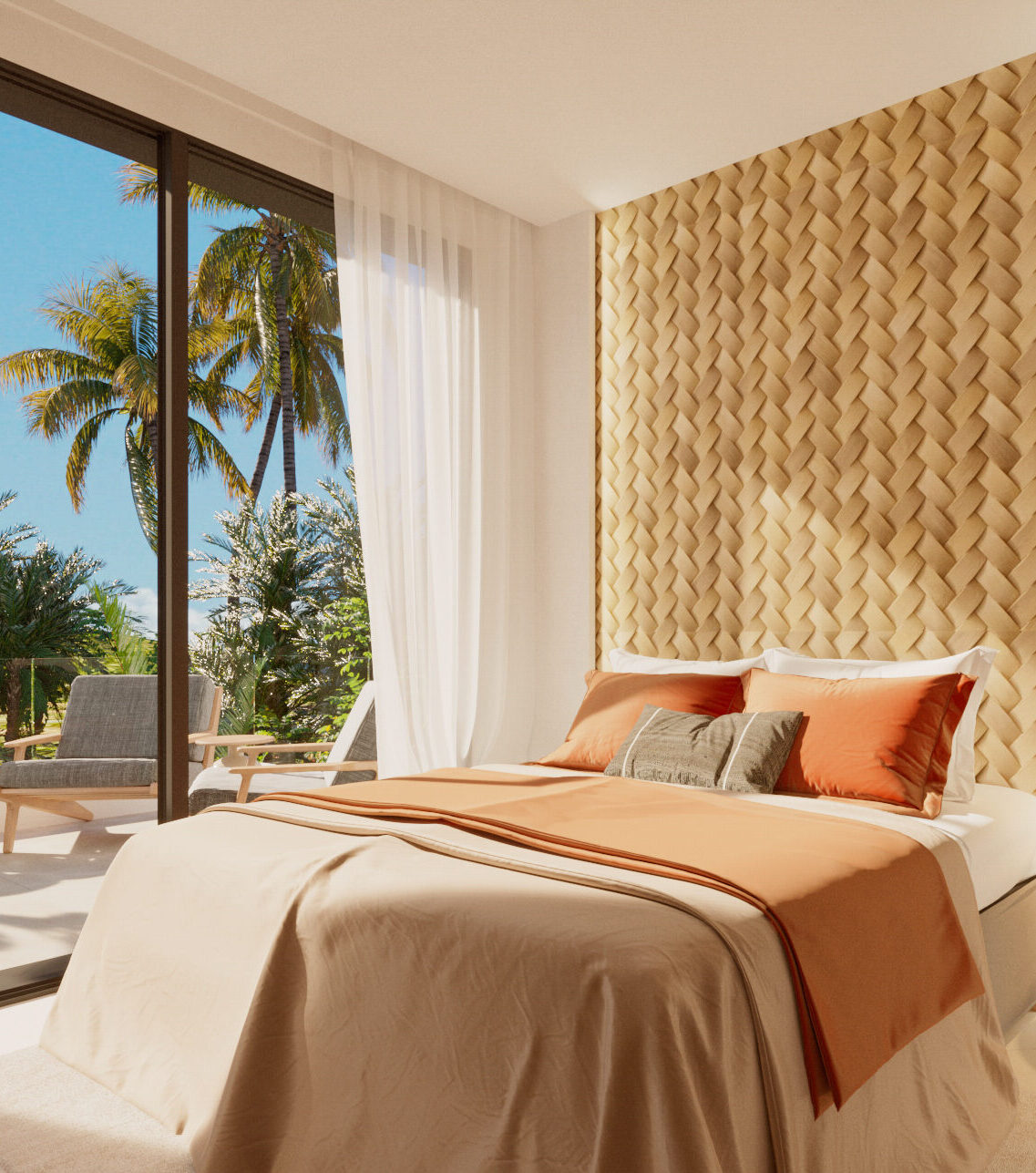 Renew the aesthetics of your room with the addition of rugs: These versatile decorative elements not only add warmth and comfort to your spaces, but also have the power to define the style and atmosphere of a room. At NCalma we usually go for those with simple patterns that bring a touch of elegance and modernity to the space.
The choice of curtains: Choosing curtains is a fundamental step in creating your dream room. They take on a more refined appearance when they are hung from the top of the ceiling and reach the floor, framing the window and giving the impression of higher ceilings. We offer you two curtain alternatives: a plain option in natural tones that brings elegance and simplicity, and another with a minimalist and elegant design that infuses the room with additional dynamism.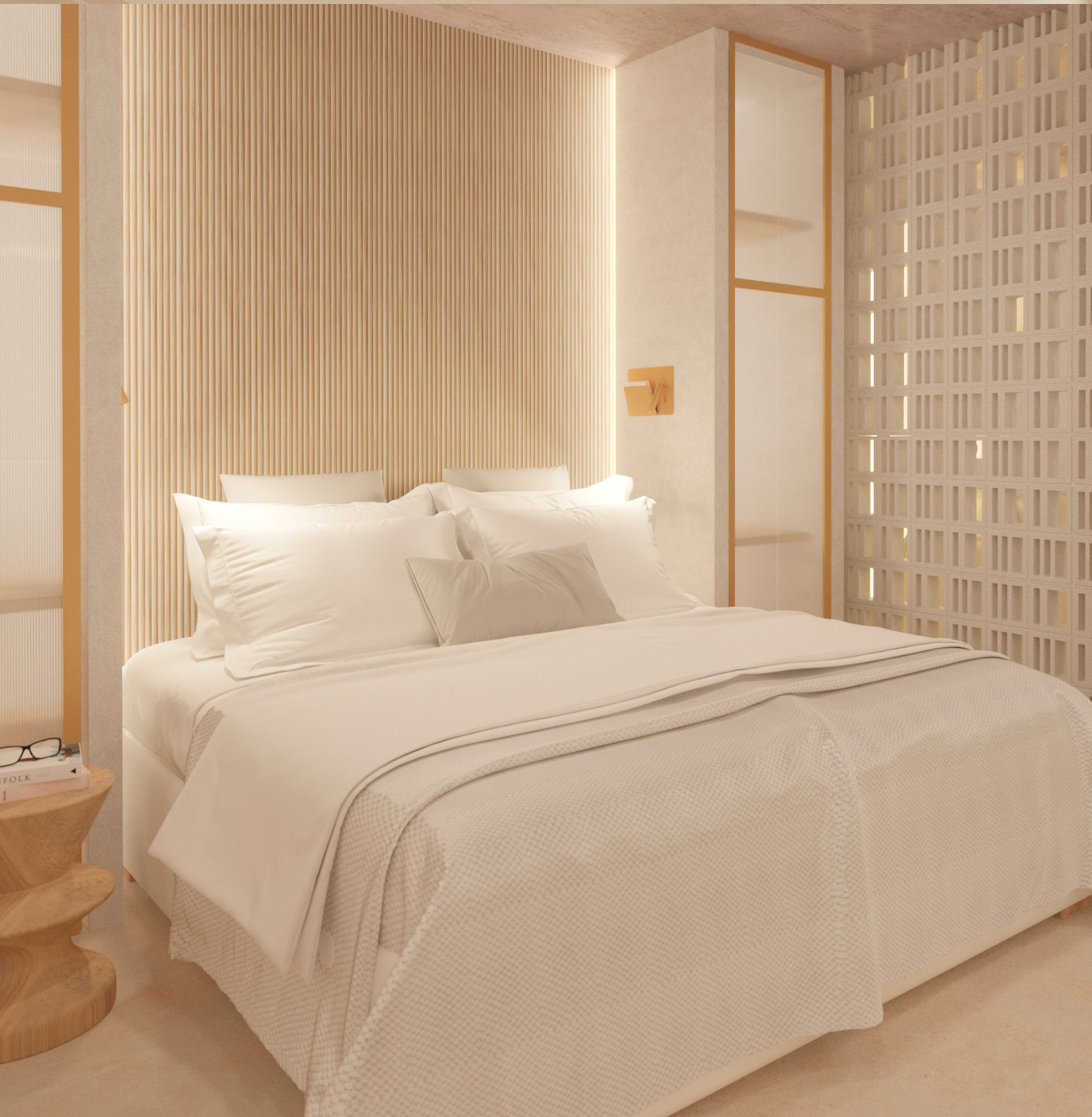 In short, transforming your bedroom into an idyllic corner demands meticulous attention to detail and a careful selection of elements that are a true reflection of your personal style. By following these tips, you can turn your bedroom into a true sanctuary that will bring you comfort and serenity, making it the ideal place to which you will long to return at the end of each day.